Mobile Campaigns and Analytics
We offer the most comprehensive set of integrated mobile marketing solutions that span all devices and platforms. Now you can easily develop personalized experiences, acquire users, analyze behavior and engage on-the-go customers at the moment with Push, SMS, geo-fencing and in-app messages.
In-App Messages
These are pop-up messages that are prepared to appear on the pages designated by you when your users are in the app. Within the Related Digital Marketing Automation Platform, there are 10 different ready-made in-app message templates that you can personalize specifically to your brand. These templates can be used in your applications on all operating system devices. Templates can be customized to fit your brand identity as well as different products and categories.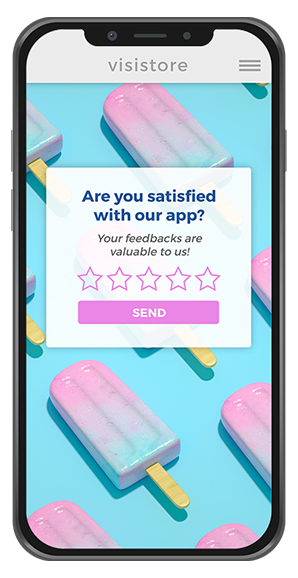 Mobile Push Notifications
Personalized and targeted push messaging can boost app usage and drive mobile conversions. Take your app strategy to the next level by building targeted mobile push notifications.
Enrich Notifications


Create appealing notifications with images, .gif, video, emojis, and even redirecting to more than one landing page in a single notification.

A/B Test Notifications


A/B testing helps to try out various versions of notification messages, and then easily apply the one which performs better against your goals.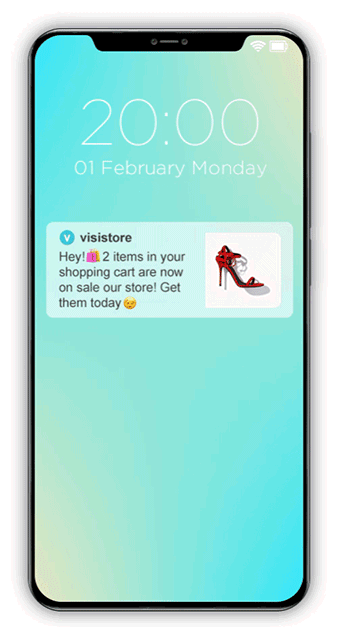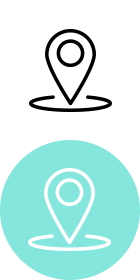 Location Based
Trigger interactions based on your customers' location at the right time with personalized, contextual mobile experiences.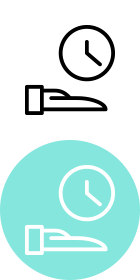 Automated
Save time and resources by automated and real-time push notifications.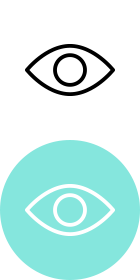 Personalized
Send personalized and targeted push notifications by combining customer profiles and mobile data.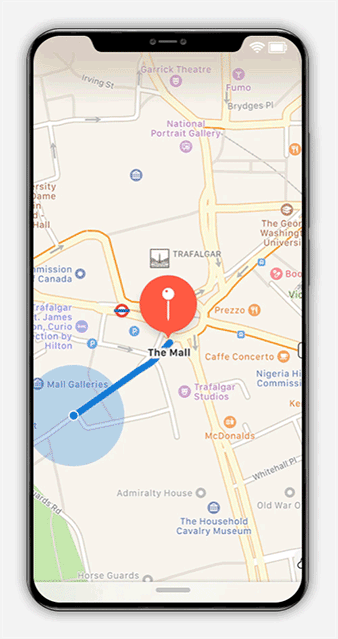 Geofencing – Real Time Location Based Targeting
Send automatically location based mobile push notifications and stay relevant with automatic messages at locations using iBeacons and Geofencing to reach out to customers at the right time and place. Target customers based on their location history.
Do you want to create compelling
and succesfull campaings with
mobile marketing?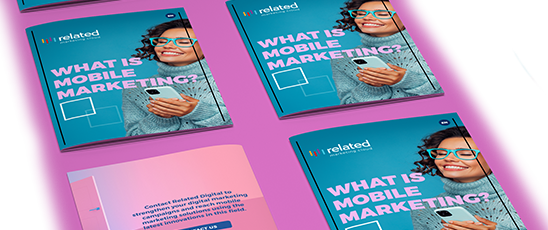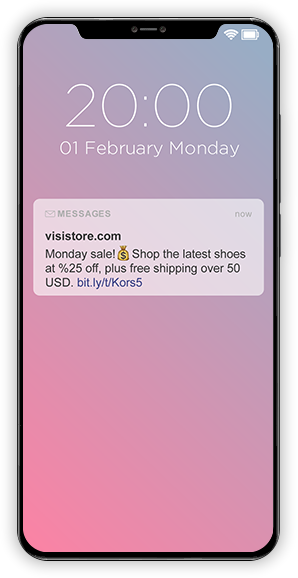 SMS Messaging
Create rule-based or dynamic-filtered segments based on cross-channel behavior and demographic information for the needs and interests of customers.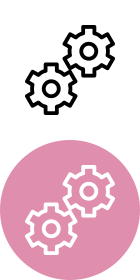 Integrated
Use existing customer data and segments to deliver personalized and valuable SMS conversations.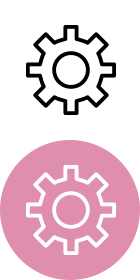 Automated Follow-Ups
Automatically retarget customers with SMS messages who did not open your email campaigns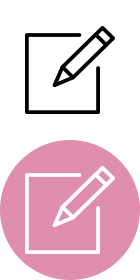 Reporting
Measure and analyze SMS performance reports or against all other communication channels.
Check Out Our Video For More!
What is mobile marketing?
Mobile marketing aims to reach mobile users through methods such as mobile optimized ads, push notifications and mobile applications.
Why is mobile marketing important?
The number of mobile users is increasing rapidly day by day. Therefore, ignoring them would be a missed opportunity. Mobile marketing is an essential component of an overall advertising strategy.
What are the types of mobile marketing?
Mobile marketing ad formats vary and appear on a number of different platforms, from social media to mobile-optimized websites and mobile apps, all offering unique mobile ad options. Some of those;
App-based marketing

Social media marketing

Location-based marketing

Mobile search ads

SMS
What are the advantages of mobile marketing?
Audiences available anytime, anywhere

The size of the mobile user base

Personalization

Being suitable for location-based campaigns

Cheaper than traditional marketing
What is the difference between mobile marketing and traditional marketing?
Traditional marketing is always more expensive and conversion rates are very difficult to track. With mobile marketing, location-based targeting and individual and special campaigns can be applied. However, it is not possible to create such campaigns in traditional marketing.
Grow Your Business Faster With Mobile Marketing
Contact us today! Let our experts find your solution.
We have received your application. Thank you.
Error occured, please try again.