Omnichannel
Marketing Automation
Easily manage omnichannel marketing strategy from an easy-to-use omnichannel marketing tool.
Customer Data Platform
Personalized email, SMS, push sendings.
Product recommendations for web and e-mail (for ecommerce)
Personalized web banners and pop-ups.
Behavioral targeting and advanced segmentation.
AI based customer intelligence and prediction.
We will be very pleased to welcome you at our office with dedicated marketers to introduce you the platform capabilities and keep you up to date with the latest marketing technologies.
Dubai Office: 
Level 26, East Offices, Index Tower, Dubai ,UAE
Give us a call at +971 4 409 6890
We've received your enquiry and will contact you as soon as possible.
We could not receive your enquiry now. Please try again.
1500+ brands that preferred us in 25 countries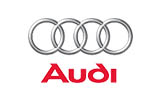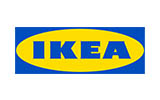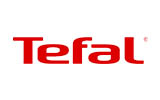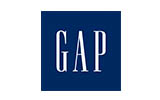 Automate Your Customer Journeys
Use our drag and drop marketing automation solution to design complex lifecycle campaigns, incorporating touches across channels, online behavior, business rules and much more.
Create a Unified Profile of Each Customer
Connect all your touchpoints and unify your customer data. Our Customer Data Platform gives you a complete view of each of your customers / visitors. Increase acquisition, engagement, conversion and loyalty with personalized and timely communications and re-marketing campaigns.
Create Personalized Campaign of Each Customer
Personalize your campaigns for every channel such as web site, mobile site, mobile app, and even your offline shopping experience using customer data and omni-channel interaction history.
Create personalized offers, product recommendations, targeted banners or pop-ups for your web site or dynamic e-mails for each your customer.
Manage all your campaigns with personalized content across all digital marketing channels, including email, mobile, display, and social.
Deliver the right message, to the right person at the right time and channel.
Automate Your Customer Journeys
---
Campaigns can be easily assembled with the Customer Journey Manager drag and drop tool that links directly to all of your existing marketing content. Customer Journey tool to design complex lifecycle campaigns, providing customers with relevant messages across channels combining demographic and behaviour based triggers inside the automation suite.
Integrate Your Marketing Channels
---
Easily design, manage and optimize well-coordinated campaigns across channels in a single place. Create omni-channel trigger-based and automated campaigns. Send out well-orchestrated automated transactional emails, SMS and push notifications.
Visually Map the Customer Journey
---
It is easy. Just drag-and-drop to automate the entire customer journey mapping without IT support and the customer Journey software will send automated smart messages with dynamic content.
Omnichannel Marketing Made Easy
---
Map your journeys based on your customers unique needs. Easily design complex automated communications with the ease of drag and drop technology.
Enhance Your Customer Journey Marketing
---
Interact with your customers with automatically triggered messages based on email behavior, on-site actions, geo-location and more. Each and every client is assigned an Account Manager to ensure you're making the most of the Customer Journey Manager platform.
AI-Powered Message Content
---
Dynamically show relevant content in your smart messages depending on your customer's demographics, geo-location, interactions, behavior, social data and preferences.
We will be very pleased to welcome you at our office
with dedicated marketers to introduce you the platform
capabilities and keep you up to date with the latest
marketing technologies.
Office Location
Level 26, East Offices, Index
Tower, Dubai ,UAE