Email Messages to the Right People at the Right Time with the Right Content
Related Marketing Cloud provides a comprehensive set of tools for email marketing campaigns at all scales. Create, trigger, and automate engaging campaigns using behavior-based emails, automated follow-ups, time-triggered emails, and much more using our reliable, secure and robust platform.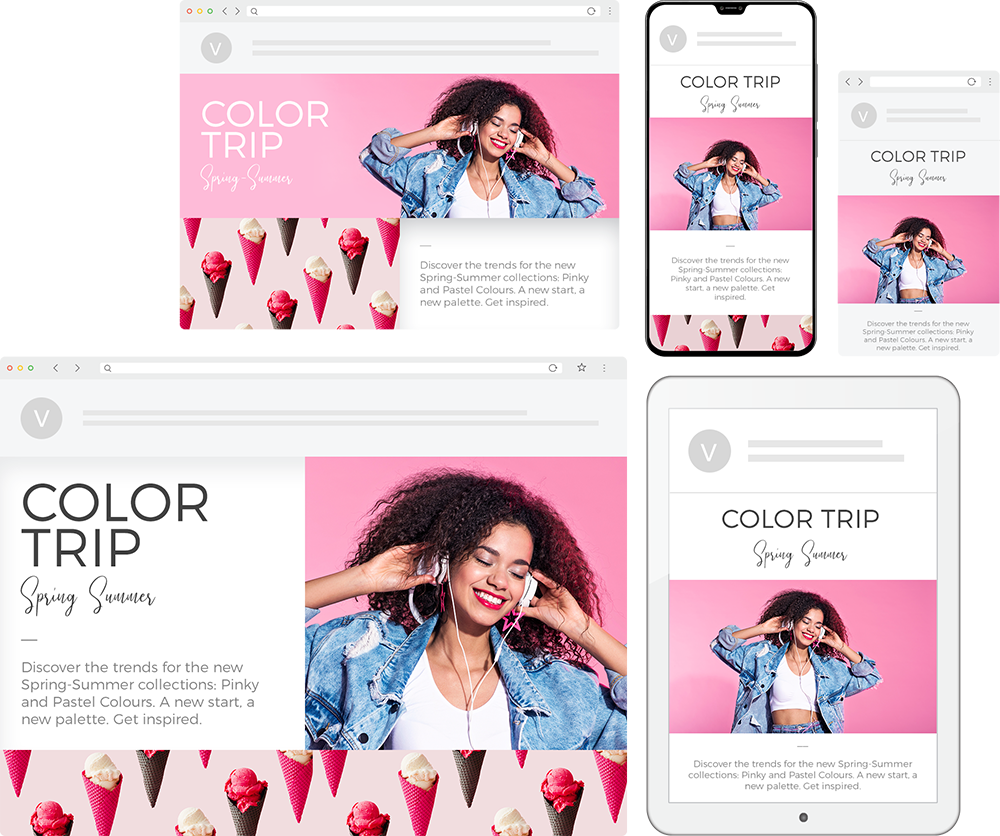 Mobile-Optimized Email Marketing
It's important to have a mobile email strategy that allows you to effectively engage on-the-go customers at the right time with consistent and engaging messages, now that the majority of customers are using smartphones and over 50% of emails are read on mobile devices.
Create Dynamic and Personalized Content
Personalized email marketing is no longer an option but a necessity. Easily personalize the content of your emails for each recipient by retargeting your website visitors with email messages featuring behavior-based product recommendations.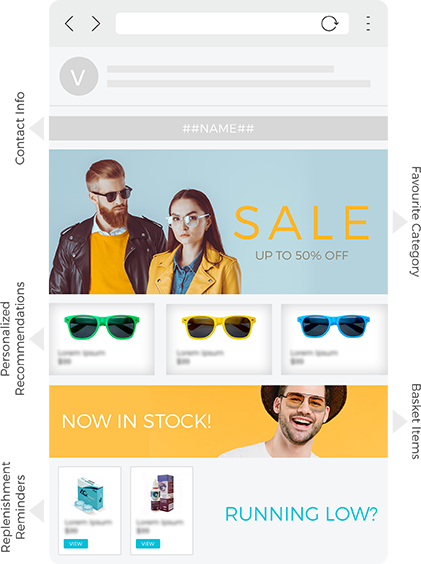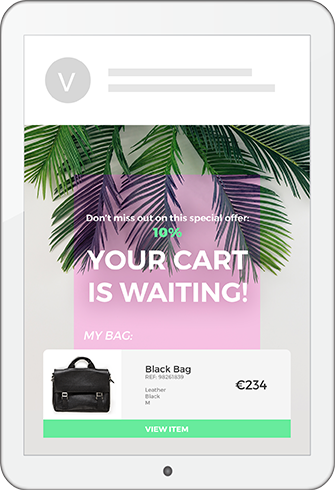 Automate Your Email Campaigns
Capture your customers' attention throughout their buying journey with timely and relevant email messages. Automatically trigger emails with relevant content like welcome emails, behavior-based emails or reminder emails.
Send product alert emails to customers when out of stock products they viewed but not purchased are back in stock.
Send product alert emails to customers when the products they viewed but did not purchase are on sale.
Send reminder emails including products left in carts and alternative products to cart abandoners.
Stunning Built-in Email Template Wizard
Create stunning mobile-friendly emails that convert. Use our drag & drop email builder to create fully branded email templates in minutes. Be confident that your design looks great on all devices with live mobile previews.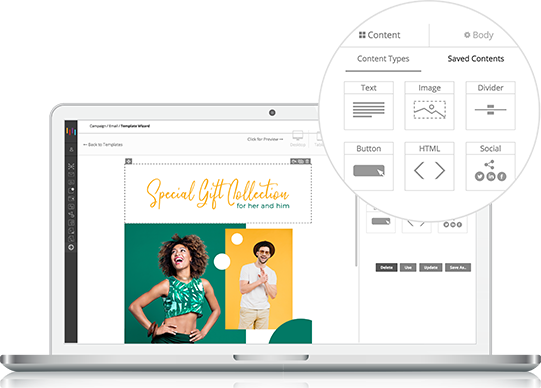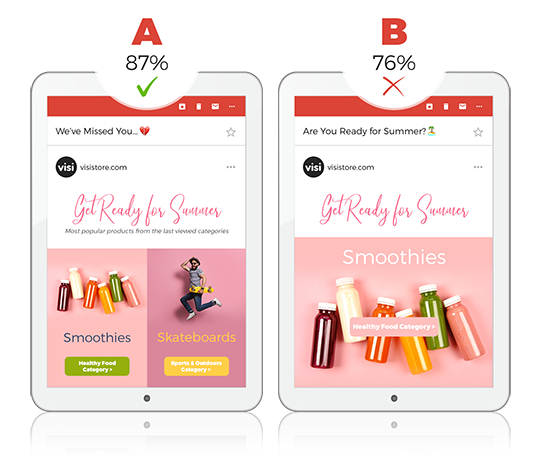 A/B Testing in Email Messages
A/B testing compares various versions of email message elements, and then easily see which one performs better against your goals.
Email Subject Line Testing
Compare subject lines to ensure the most effective subject line for campaigns. It is the easy and effective way to improve your open rate is with a great subject line.
Email Content Testing
Compare different elements of the campaign itself, such as: article length, calls-to-action, header images and more. Even compare two completely different designs to see which one gets the most clicks.
Track your Success
Monitor and measure the success of your campaigns in real-time.
For every email marketing campaign, we provide a detailed set of reports along with graphs to track who opened it, who shared it and where it was opened.
Deliverability Team is On Board
Global deliverability team of experts helps you track and measure your success for email deliverability and use today's best practices to make sure every email you send to arrives in your customers' inboxes as expected.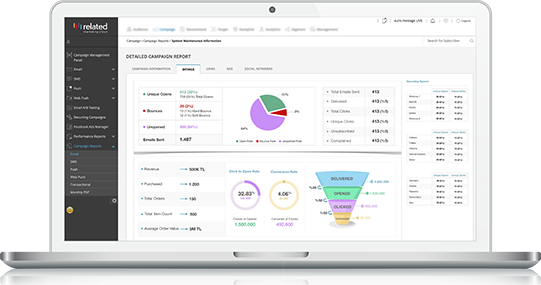 Check Out Our Video For More!
What is Email Marketing?
Email Marketing is a form of direct digital marketing that uses email to promote your business's products and services. It has many advantages such as informing your customers about your brand and keeping them informed of the latest updates.
What are the advantages of Email Marketing?
Creating personalized content.

Feedback and survey collection.

Improving sales.

Communicating with your audience.

Generating traffic to your site.

Sending campaigns on time.

Increasing potential customers.

Reaching the right people at the right time.

Produce cost-effective campaigns
What are the Email Marketing metrics that you must follow?
Click-through Rate

Share Rate

Conversion Rate

Bounce Rate

List Growth Rate
What are the types of email in Email Marketing?
Thanks to Email Marketing automations, you can set up a different e-mail campaign for each stage of the customer journey. There are many different types such as birthday, welcome, thank you, payment confirmation, article/newsletter. 
Why should you use Email Marketing automation?
It personalizes your customers' experiences.

Improves your customer retention rate

It makes your marketing strategy scalable.
Grow Your Business Faster With
E-mail Marketing
Contact us today! Let our experts find your solution.
We have received your application. Thank you.
Error occured, please try again.