Turning Big Data into Big Opportunities
RMC offers analytics-driven cross-channel personalization solutions to help marketers connect and unify all online and offline data sources to create personalized customer experiences on all connected touchpoints.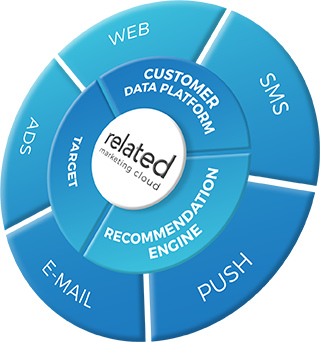 Ultimate Marketing Automation All in One Platform
Acquire more leads, convert more visitors, increase average order value for all customers and retain your lapsed customers with built-in automation programs.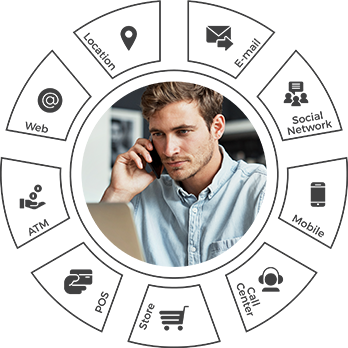 Unify customer data from all touchpoints into a single customer view.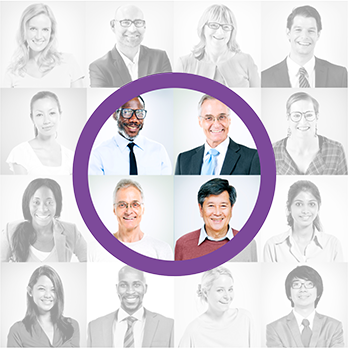 Create dynamic demographic or behavioral segments based on unified customer data.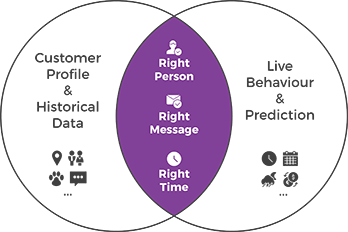 Personalize your offers using artificial intelligence and machine learning.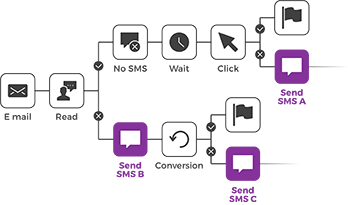 Manage all your channels and automate campaigns from one platform.
Meet Our Smart Solutions
RMC offers data-driven cross-channel personalization solutions that add value to your customer relationships. Related Digital supports your brand to meet rapid growth and customer expectations with its advanced products
Email Marketing
Create engaging dialogues with intelligently personalized emails.
Mobile Marketing
Enhance your channels with push, SMS and geo-fencing.
Customer Data Platform
Integrate data and use it for segmentation, personalization.
Product Recommendation
Deliver personalised product recommendations to all your customers.
Web
Personalization
Deliver a unique realtime web experience for every customer.
Customer
Journey
Manager
Use our drag and drop automation solution to design lifecycle campaigns.
What Does Your Customer Expect?
Offer your customers connected and personalized journeys, data protection, accessibility and engagement with your brand with RMC solutions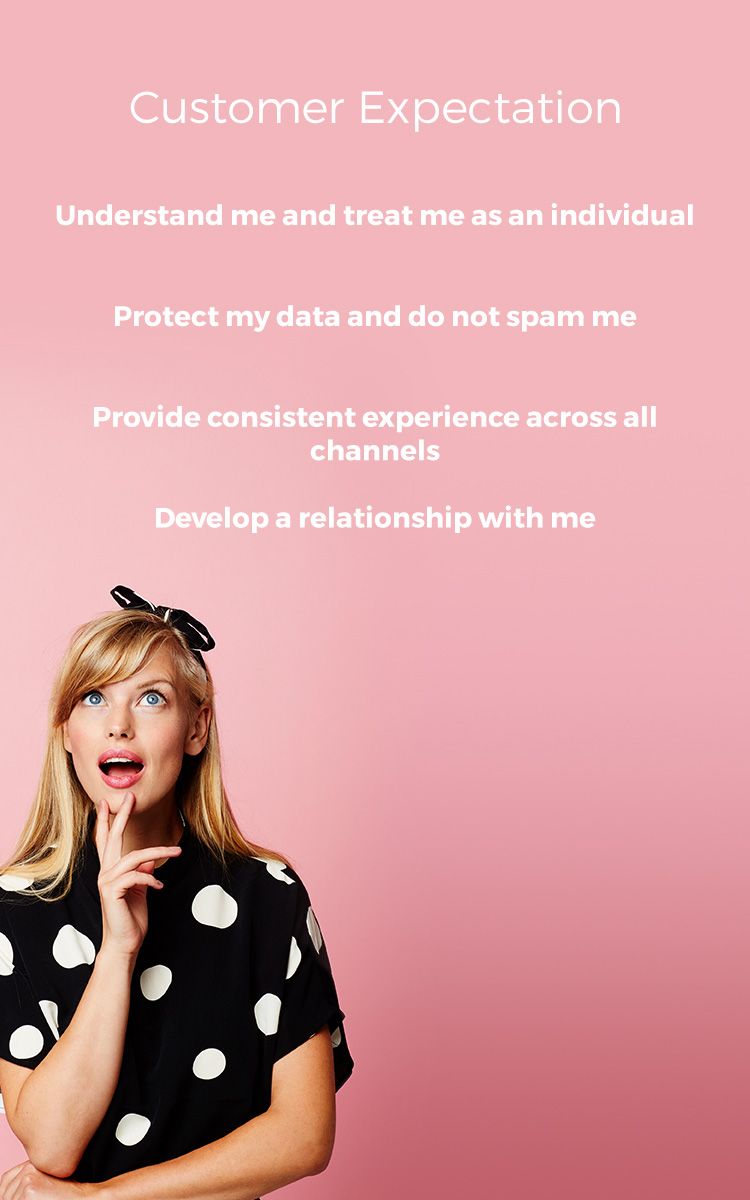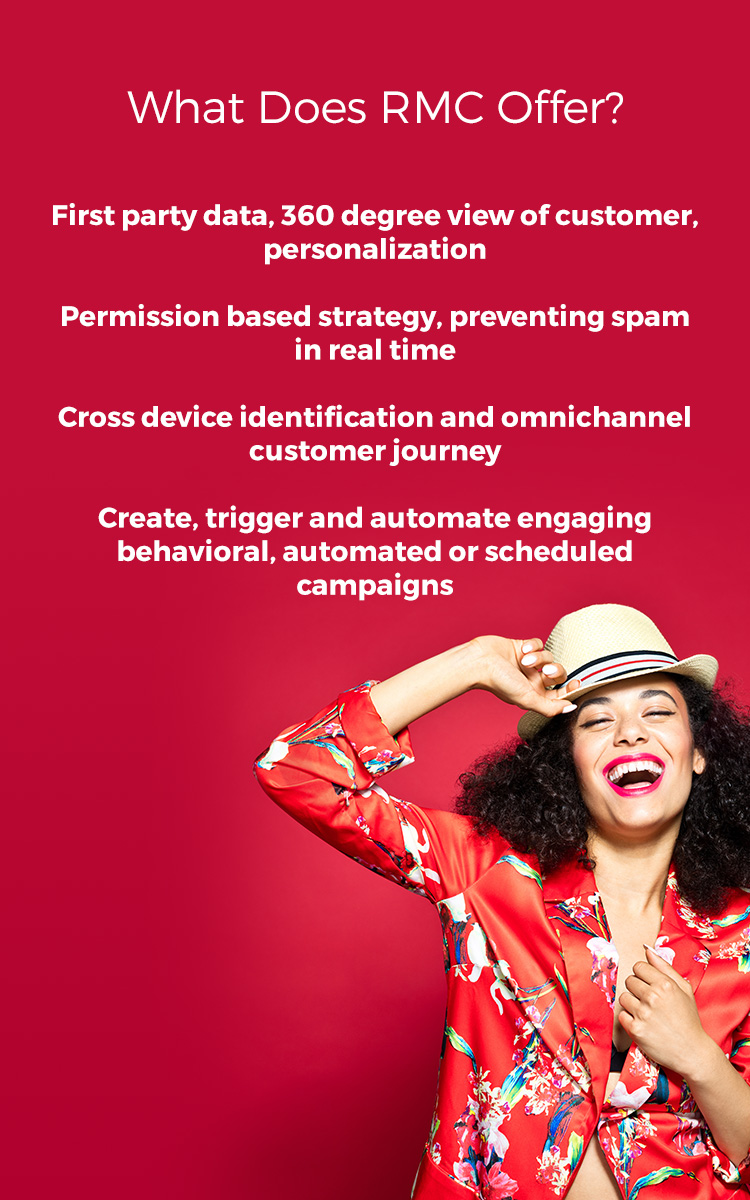 Create a Personalized, Engaging Customer Experience 
Unknown Consumer
Monitor the visitor's behaviour and request their email address once they have shown interest in your site. It's important to approach customers and collect their information with the right message, at the right time and through the right channel.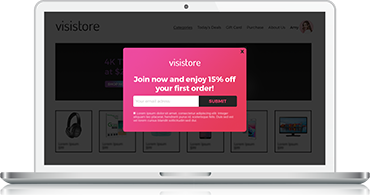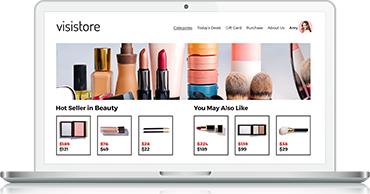 Known Customer
As the person makes a purchase or interacts with your brand you can match up the customer with the personal details you already know to create a customer profile. When a customer goes from being unknown to known that you can truly deliver an exceptional, personalised and unique customer experience. You can define distinct microsegments based on unified data from all possible sources.
Retained Customer
Deliver personalized content and offers via email, SMS and mobil, journey orchestration and higher engagement. Alert your customers to promotions, rewards programs, product updates and any other content you think they'll find interesting and relevant.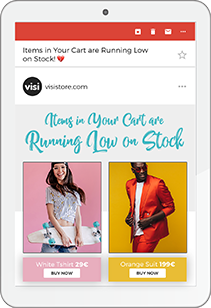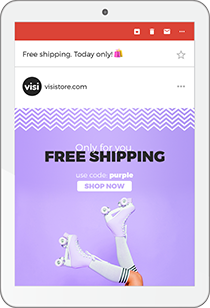 Loyalty Customer
Build a seamless consumer journey that rewards behavior and fosters emotional loyalty to your brand.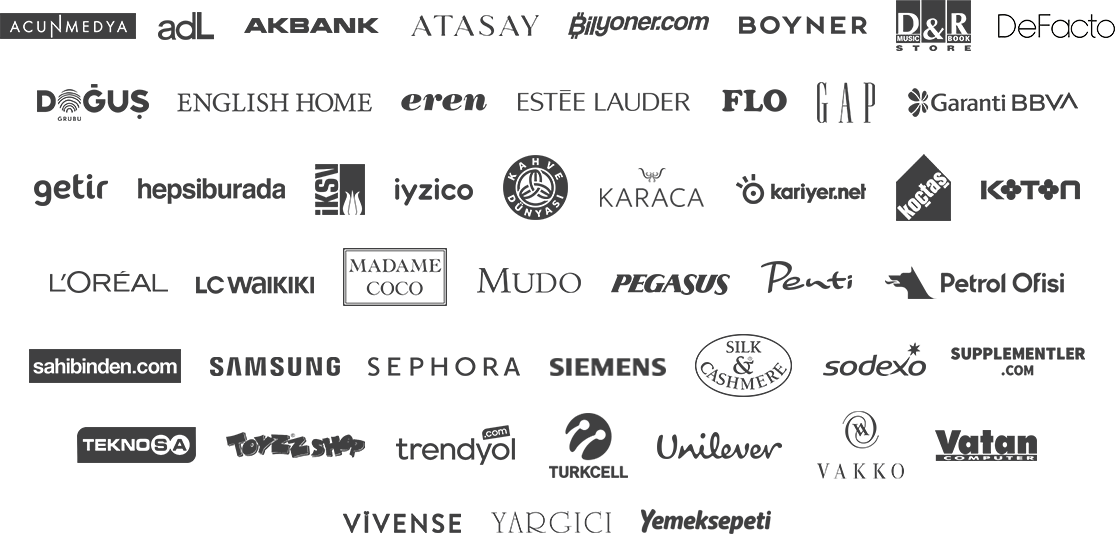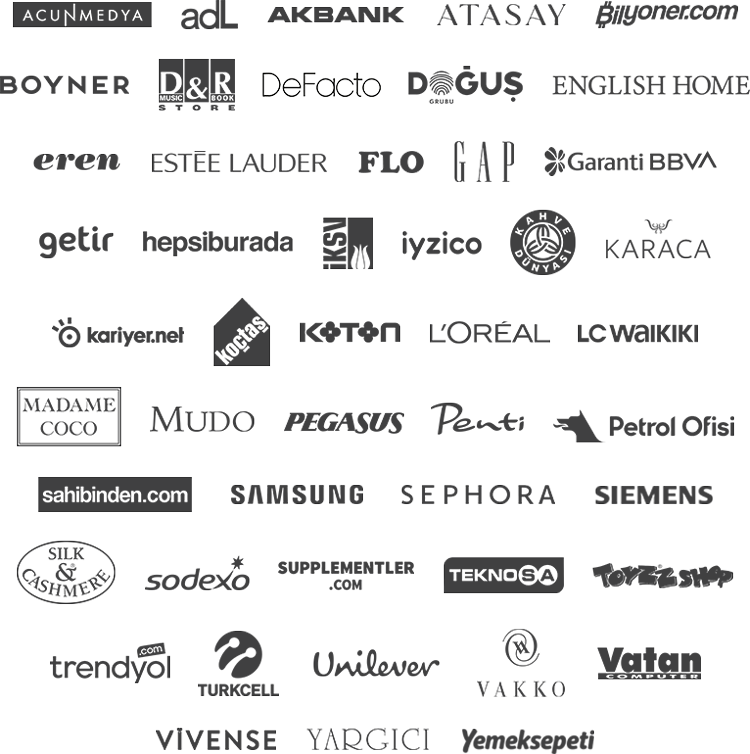 Let the Numbers Speak:
Related Digital Trend Report
The Trend Report we have prepared consisting of the insights we have gathered while helping our clients to reach their goals is now ready! When we examine the previous year in general, we can see that;
INSIGHT
Estimated for our Customer Data Platform, Recommendation, and Personalization features, 80% percent of our brands used these products all-in-one.
INSIGHT
In 2021, we generating on average 8.2 million TL revenue per brand with our Personalization scenarios on websites and mobile apps, and on average 9.1 million TL revenue per brand with our Product Recommendation scenarios.
Read our trend report to find out about the insights on key features which helped our clients to reach their goals and to read our clients' testimonials!
Happy Employees Happy Clients
What Our
Customers
Say
When choosing a solution partner for your customer journey, you want the best.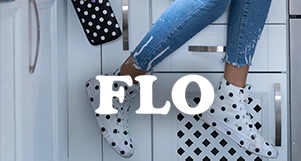 "With our CDP project, developed by FLO, we have unified more than 11 million data collected from 6 different channels over a big data processing platform, Prime Solutions. The outputs of this platform were converted into instant actions to provide an omnichannel customer experience by Related Marketing Cloud."
Eren Erbalcı | E-commerce Marketing Director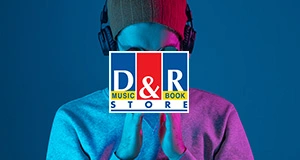 "E-Commerce is expanding in terms of online traffic and revenue day by day. One of the main reasons behind this expansion is the convenience of customers in price comparison. Related Marketing Cloud exceeds our expectations in reaching the price sensitive customer in the right time with the right content which also increases customer satisfaction."
Cihat Kultur | Director of Online Channels – D&R
Kiehl's, one of the most popular and trusted skincare brands globally, has created and launched a unique Black Friday by utilizing RMC solutions. How Kiehl's, has increased their conversion rate through email channel by 82,41% with a cross channel campaign for Black Friday leveraging RMC solutions?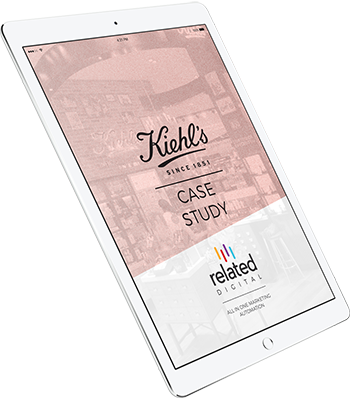 Check Out Ebooks
Get free access to our detailed e-books we have prepared for you.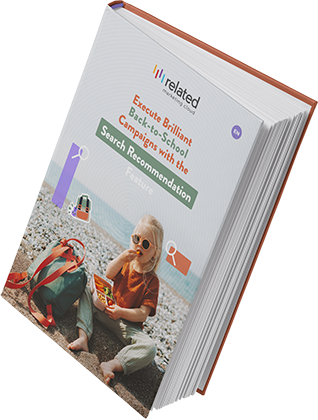 Search Reco-Based Back-to-School Campaigns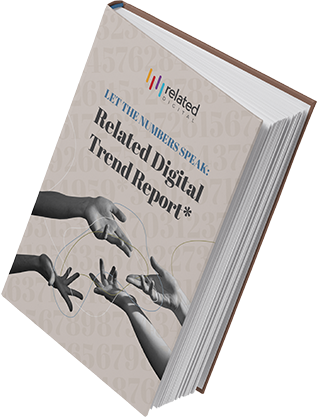 Related Digital Trend Report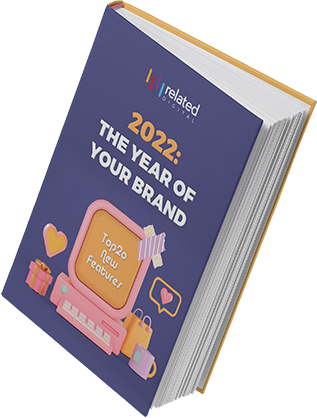 Are Your Campaigns Ready for Back to School?
Using Data to Create Insights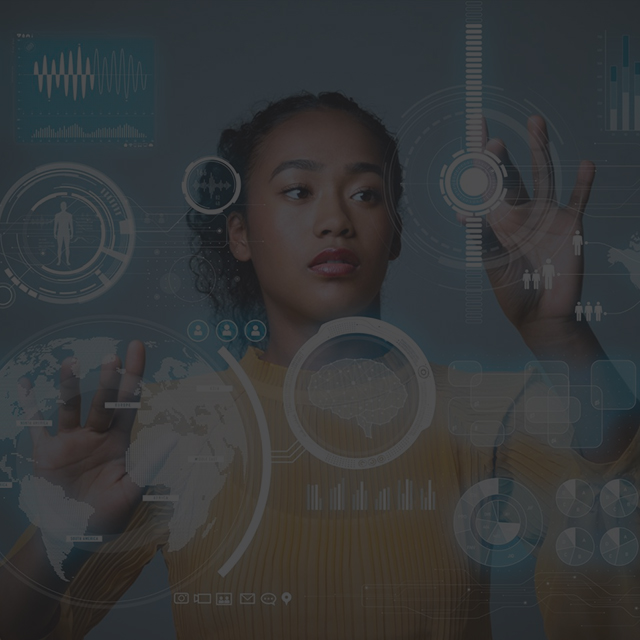 What Are the Benefits of Customer Journey Maps?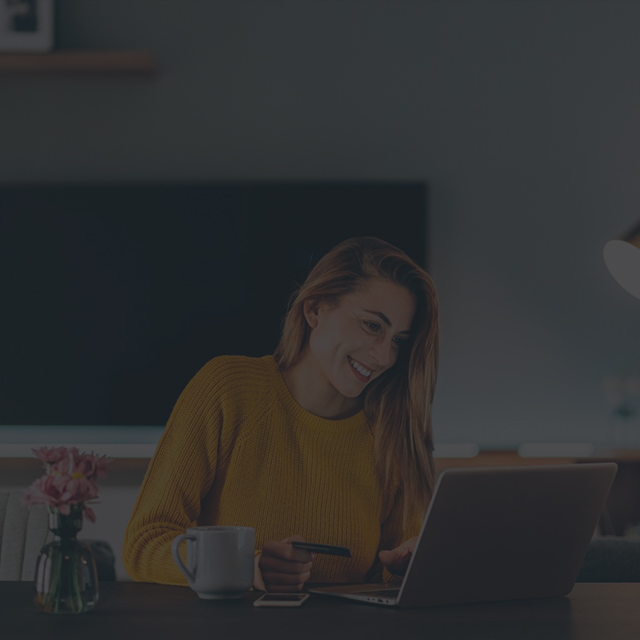 Increase Your Conversions with Web Personalization