Product Recommendation
Product Reco
Deliver personalized product recommendations to your customers, utilizing the data on their behavior, through every channel imaginable, including web, email, mobile, in-store, and even your call center with our powerful smart engine.
Stay Relevant with Personalized Product
Recommendations
Built-in Scenarios to Kick-start
Personalized Recommendation
Product recommendation includes an extensive library of built-in scenarios and lifecycle marketing campaigns – allowing you to execute personalized product recommendations and powerful campaigns right out of the box.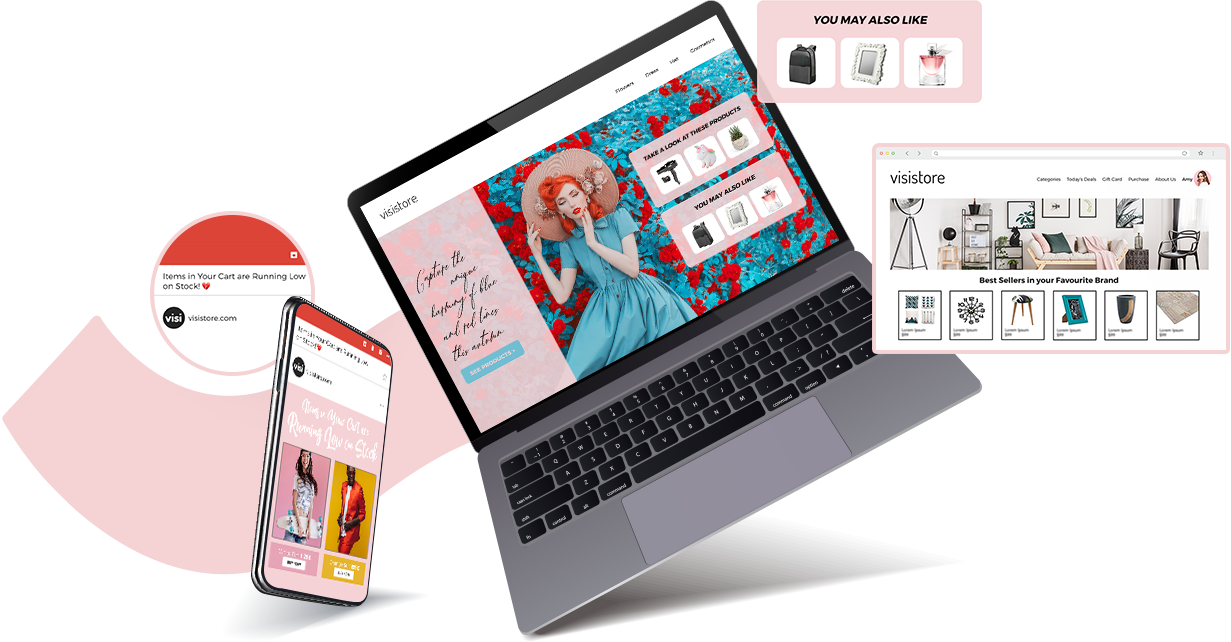 Bring On-Target Product Recommendations with
Web Push
Recommend relevant products to your customers there and then while they are still visiting your website, utilizing the data you collect on their behavior and ensure and increase your sales. Remind them of the products they viewed & liked, alert them about low stocks, and urge them to complete their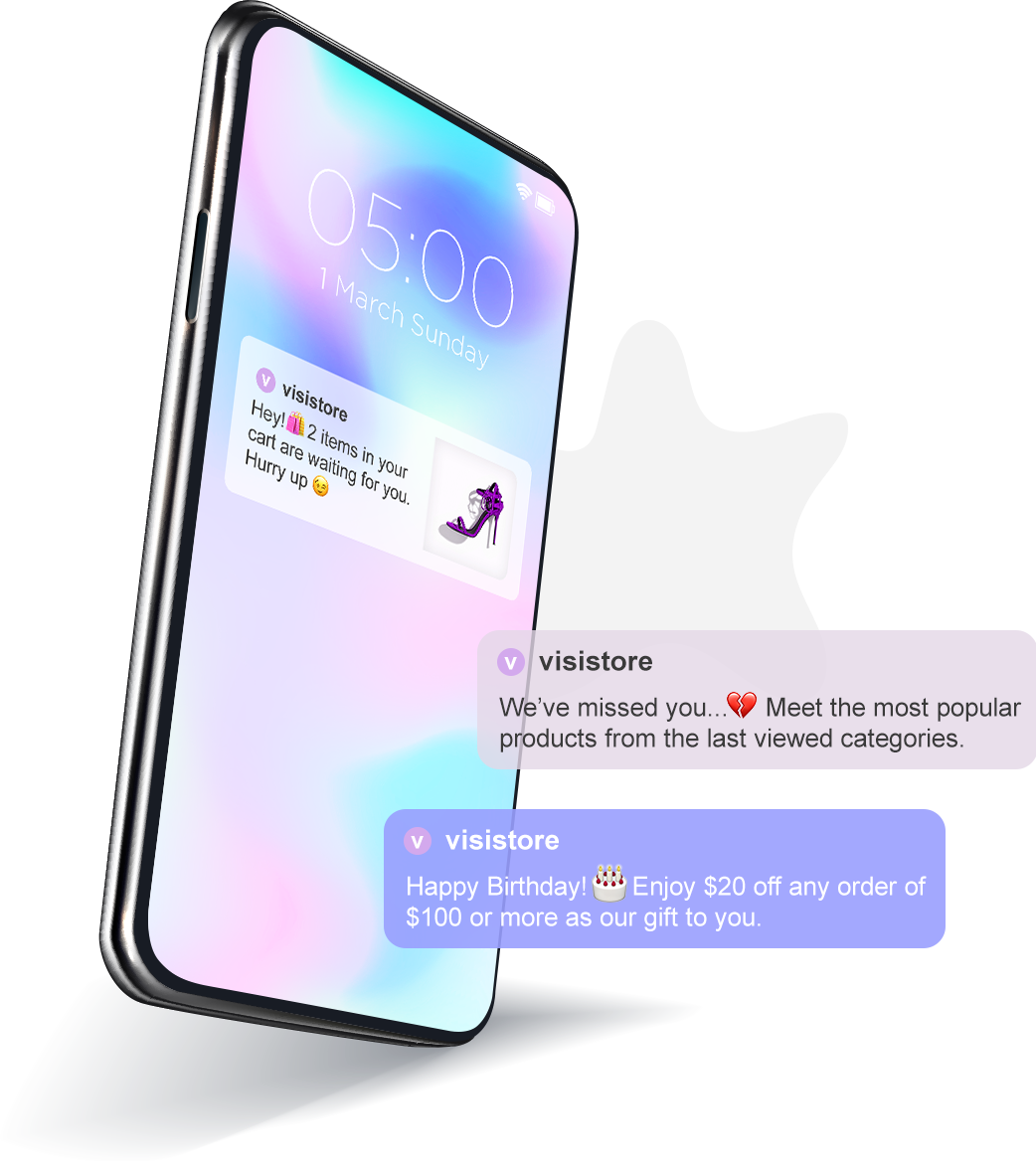 Display Your Product Selection on Mobile Devices with
Mobile Push
Send your product recommendations directly to your customers' mobile devices with our Mobile Push and let them know about your campaigns, announcements, and products they may be interested in. Related Digital offers a variety of mobile push notifications for your different needs, all compatible with iOS, Android, and Huawei operating systems.
Show Off Your Top-Performing Products with
Why not prove how popular and in demand your products are? With social proof, you can show off how many people have viewed and bought your top-performing products. Create urgency with a low-stock warning and guide your customers to complete their purchases.