Web Personalization
AI based targeting engine helps you to engage your customers with targeted content in real time and
turn anonymous visitors into loyal & engaged customers on your website or mobile app.
Deliver a Unique Web Experience for Every
Customer
Every customer is unique and has different needs, so why wouldn't they need unique web experiences?
Provide a well-rounded web experience personalized to their needs and interests.
Dynamic and Data-Backed Marketing with
On-Site Targeting
Engage your customers with personalized content, banners, images, offers, and more. Deliver dynamically built pages based on your customer's behavioral and demographic data. Convert your anonymous visitors into customers with call-to-action pop-ups and banners in real-time by behavior and location data.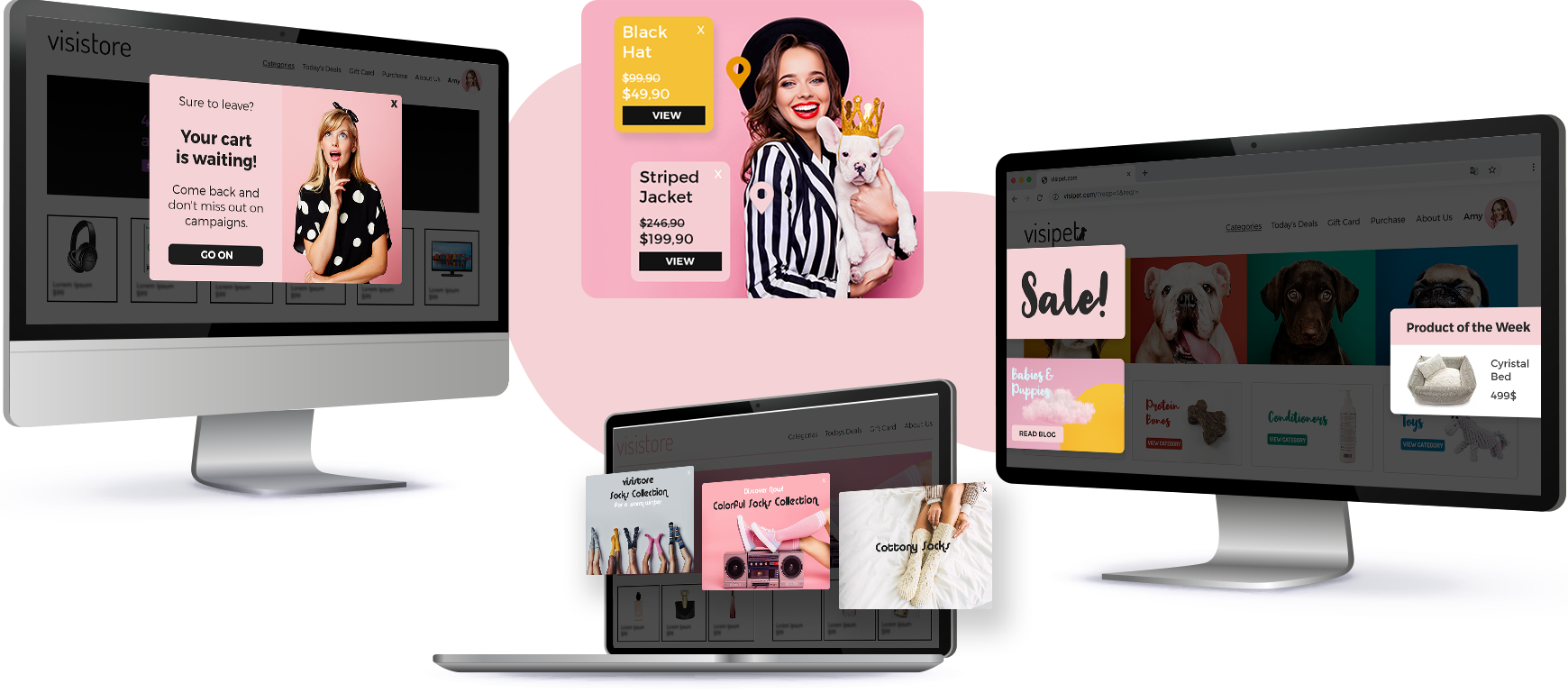 More Engagement and Increased Sales with
Web Recommendation
Drive product discovery, cross-sell and upsell by helping customers find exactly what they are looking for at the exact moment and generate interest in additional products while guiding them through the shopping process.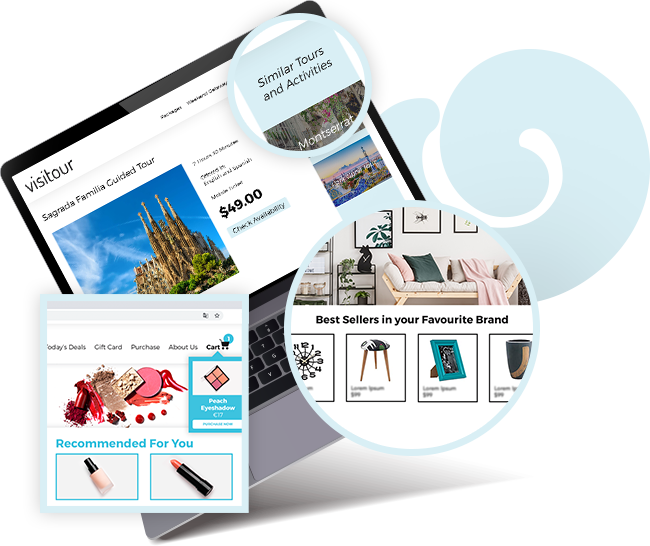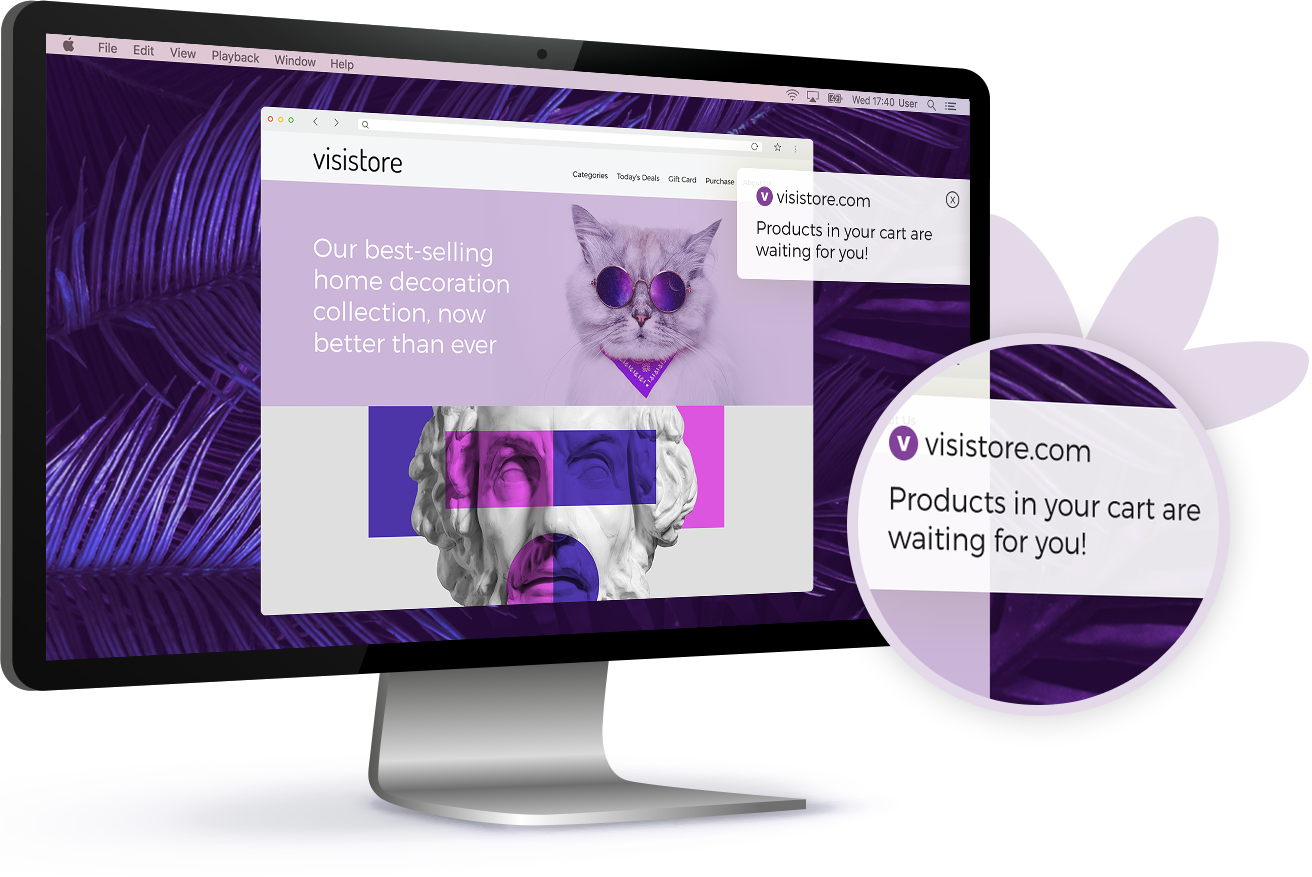 Alert Your Visitors with Personalized
Web Push
Recommend relevant products to your customers there and then while they are still visiting your website, utilizing the data you collect on their behavior and ensure and increase your sales. Remind them of the products they viewed & liked, alert them about low stocks, and urge them to complete their purchase.