Deliver a Unique Web Experience for Every Customer
AI based targeting engine helps you to engage your customers with targeted content in real time and turn anonymous visitors into loyal & engaged customers on your website or mobile app.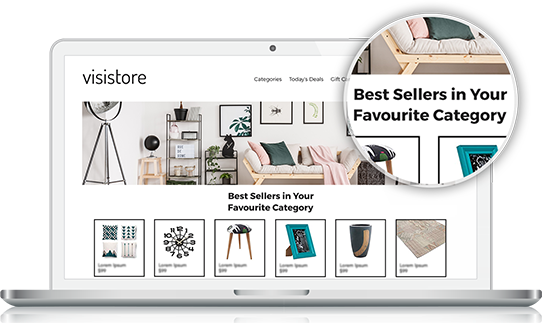 Personalized Product Recommendations
Drive product discovery, cross-sell and upsell by helping customers find exactly what they are looking for at the exact moment and generate interest in additional products while guiding them through the shopping process.
A widget for your home page that shows best-selling products from visitor's favorite brand (for multi-brand websites)
A widget for your product detail page that shows frequently viewed together products related to the currently viewed product
A widget for your home page that shows the last product visitor viewed along with frequently viewed products
On Site Targeting
Engage your customers with personalized content, banners, images, offers and more. Deliver dynamically built pages based on your customer's behavioral and demographic data.
Personalize your website based on the story of each customer within the last 36 months: who they are, where they work and how they behave across the web and other channels.
Convert your anonymous visitors into customers with call-to-action pop-ups and banners in real-time by behavior and location data.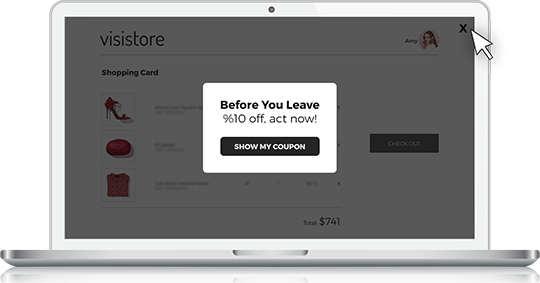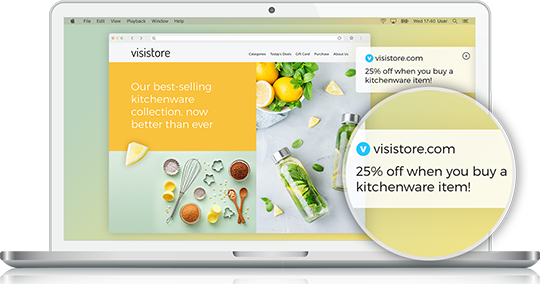 Web Push Notifications
Engage your visitors' browsers, even when they are not present on your website.
Enrich Notifications


Create appealing notifications with images in dynamic content.

Automated Push Notifications


Schedule push notifications to be sent at a time you deem fit.
Make Decisions Backed by Web Analytics
Monitor and measure how personalized web elements perform by metrics like CTR, RPM, impressions and many more.
Analyze products performance in real time to deliver advanced and meaningful experiences with product related metrics.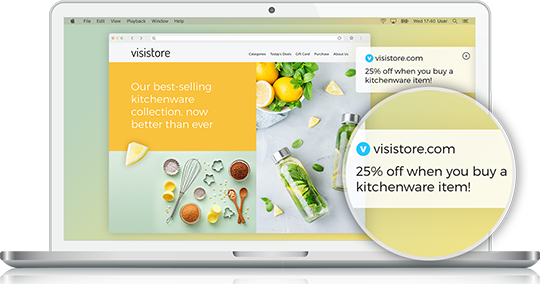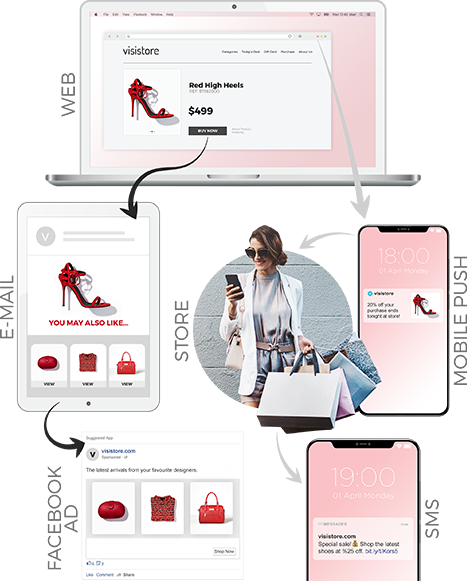 Drive Omnichannel Personalization in a Single Platform
Streamline your website at the center of a completely connected customer experience by leveraging personalized customer intelligence capabilities. Collect customers' behavior data on the web and integrate with real-time customer insights from your website or other channels to deliver the right message at the right time, immediately, on every channel. Email, SMS, Push, Instagram, and Google & Facebook Ads or all the above.
Check Out Our Video For More!
Grow Your Business Faster With Web Personalization
Contact us today! Let our experts find your solution.
We have received your application. Thank you.
Error occured, please try again.