Gamification
Gamification-integrated marketing campaigns have been proven to drive more engagement and more
sales while increasing brand awareness. Raise the excitement levels and fun with a variety of gamification
scenarios offered by Related Digital and enjoy attention-capturing campaigns.
All Work and No Play
Makes Jack a Dull Boy
Light-hearted games on your websites, mobile apps and mobile sites add excitement and joy to the shopping process and drive more revenue than stagnant and dull campaigns. Related Digital brings a fun selection of games to your brand. Here are the most preferred gamification playbooks: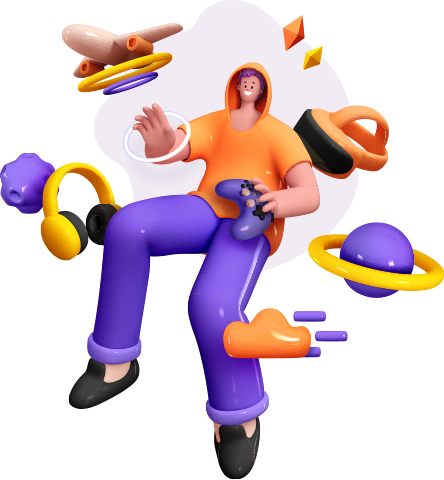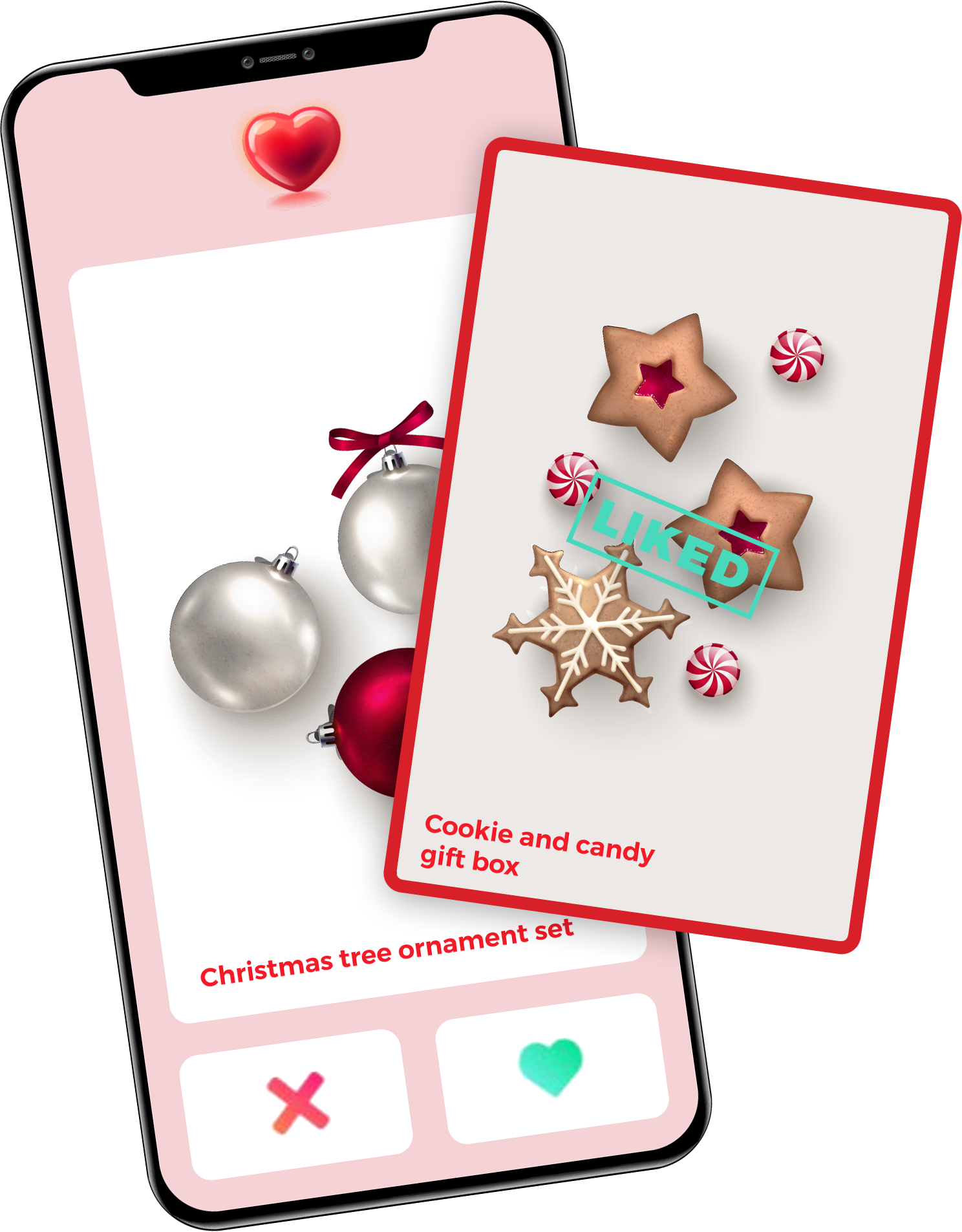 Swiping
This game is enriched with humorous and practical actions to offer your customers a fun process so that you can creatively present your promotions. Let your customers swipe between your attractive offers and select the ones they want by swiping to right.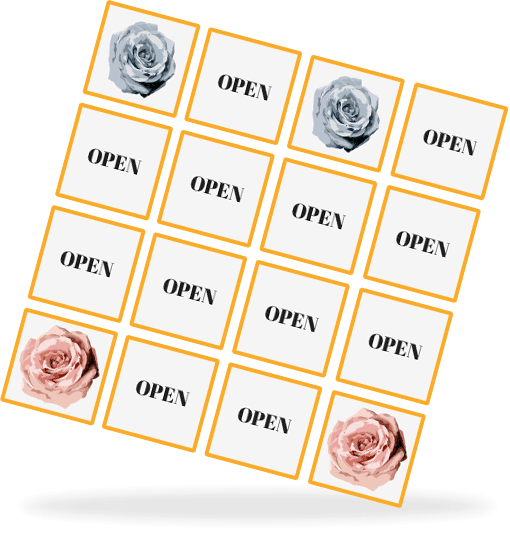 Card Pairing
This simple and familiar game will battle with your customers' short attention span and guide them to win the promotions you offer. All they have to do is reversing the cards and finding the pairs of same images.
The images and the design of the cards are all customizable for aligning with your brand identity.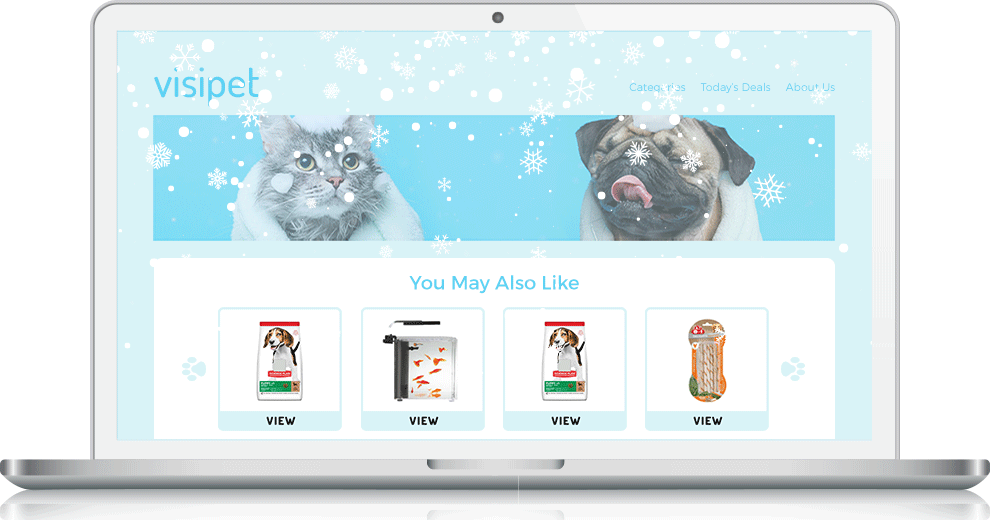 Always Warms Everyone's Hearts
Snowfall
Our romantic and magical Snowfall will appear on your main page and
keep on going for as long as you need. Optionally, you can turn this
playbook into a game where your customers try to catch snowflakes in
order to collect promotions and sales. Our snowfall playbook can be customized to your liking. The snowflake image can be replaced with anything you want.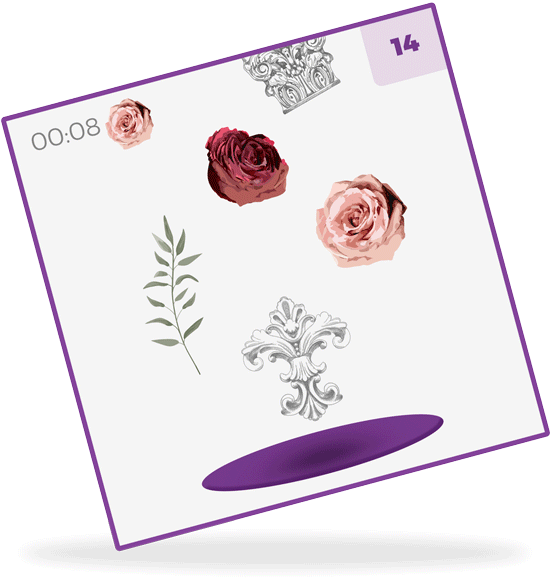 Gift Raining
The excitement levels rise with our gift-catching game! Let your
customers catch the sliding gifts on the screen – now only is it fun, but it
also creates an urgency to use the promotions they win. This gamified playbook is ideal for high conversation rates and allows customization.
· In addition to increasing user engagement, you can add meaning to this communication.
· Strengthen brand awareness and brand loyalty.
· Collect data to be used in future campaigns.
· Increase conversation rates.
· Make our promotions and sales more interesting to your customers.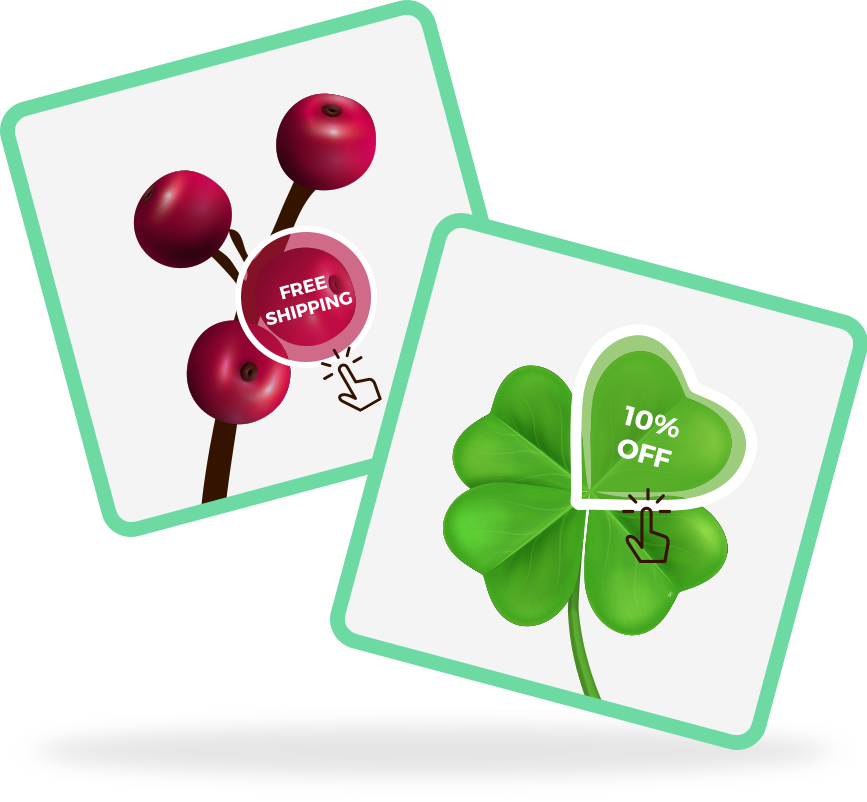 Simple Games That Takes Little Time
Clover
Sales and promotions are hidden behind the leaves of the clover and your customers can select the one they want. All they have to do is to click on the leaves to view the promotions. You can change the number of leaves – or use another image altogether instead of clovers.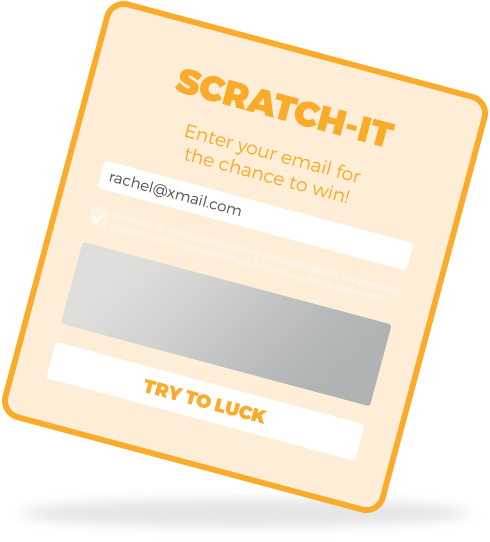 Scratch-It
Another nostalgic and popular gamified playbook, Scratch-It, brings excitement to your customers' mobile devices. They can "scratch" the screen in order to reveal and collect sales and promotions. No losers in this game! You can offer rewards to everyone.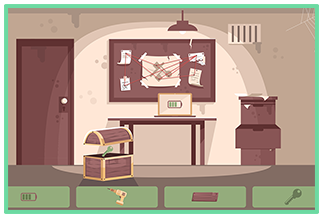 Room Escape
Inspired by room escape games, the scenario keeps the users intrigued & your sales improved. Amp up the mystery and bring the excitement of room escape games to your customers. Let them invest time and emotion to win prizes – an almost guaranteed way to ensure their purchase!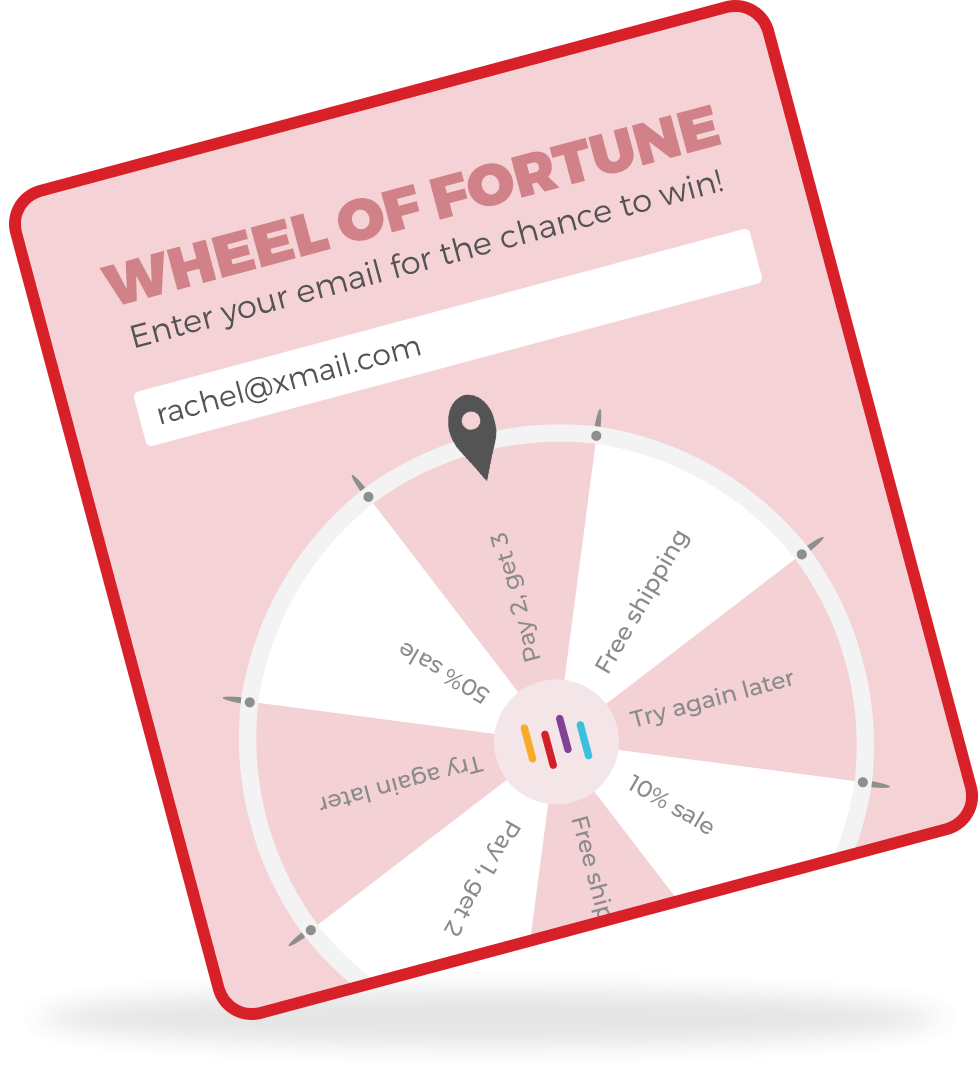 Most Popular Nostalgic Game
Wheel of Fortune
One of our most popular games, Wheel of Fortune, turns a well-known, nostalgic and fun game into a marketing playbook with a high engagement and revenue-driving potential. With this game, you can offer your customers promotional gifts or attractive sales. You can opt for <br>a whole or a half wheel depending on the number of your offers, change the color palette and match it to your brand identity.
Check Out Ebook for Many More Gamification Playbooks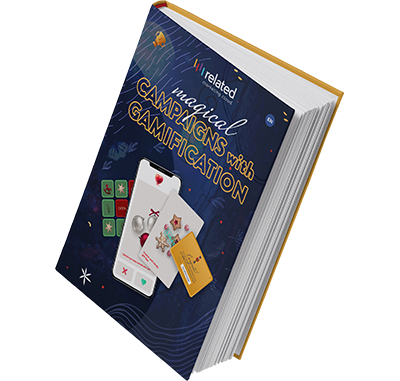 In this e-book, you can find answers to these questions:

· What is gamification in digital marketing? What are the benefits of gamification?

· When is the right time to use gamification?

· What are the gamification playbooks offered by Related Digital?

· How can you customize these playbooks and implement them into efficient digital marketing campaigns?