Take Advantage of the Search Process!
Our Search Recommendation can help you recommend new products and brands to your website visitors and automatically correct their typos during the search process.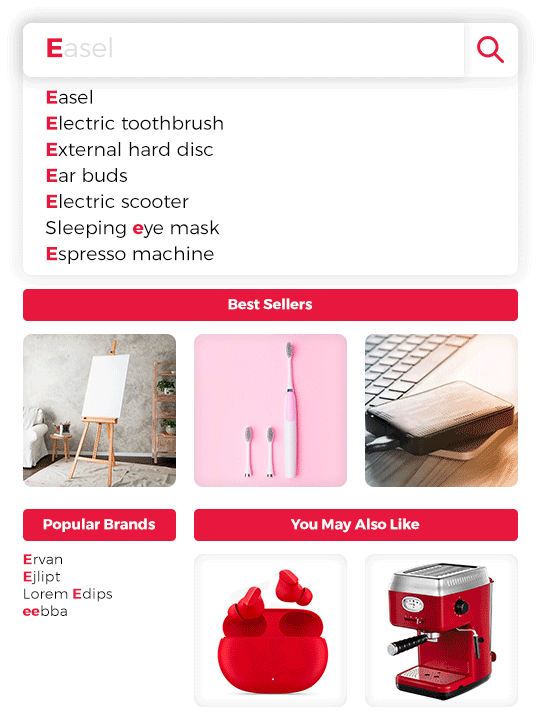 Increase Your Sales by Recommending New Products to Your Customers!
Search Recommendation enables you to make suggestions to your visitors before and during the search. This way, you can promote so many more products in addition to the ones your visitors are searching for and increase your sales.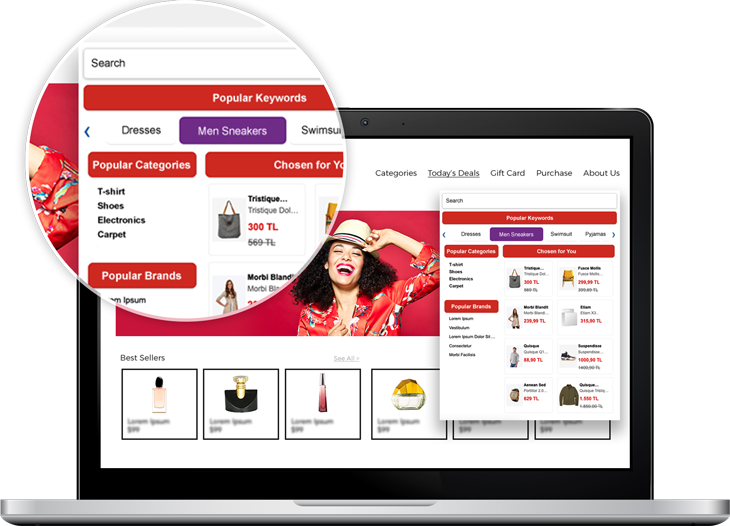 Read the Minds of Your Visitors!
Before your visitors start the search process, you may give them recommendations. Through suggested brands, categories, and products before they enter the text in the search bar, encourage them to purchase more. Direct your visitors to where you like with featured content.
Auto-Correct the Mistakes & Typos
Enhance the search process by automatic typo correction and word completion while your visitors are entering text into the search bar. Minimize the unsuccessful search results caused by typos.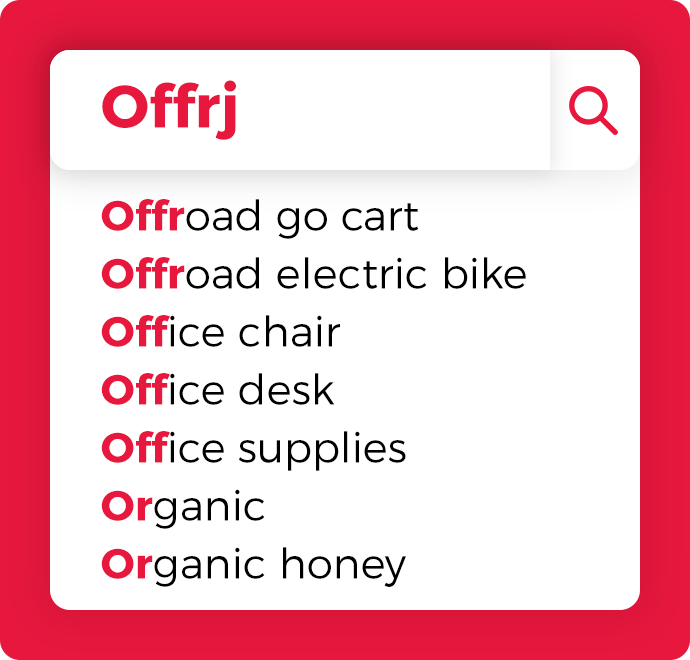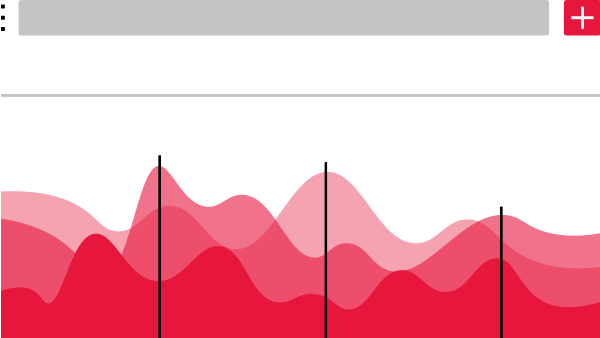 Increase Your Data & Acquire New Insights!
Use your search results to acquire analytical insights. Use metrics like the "most searched products", "searches with unsuccessful results" to gain insights and use them to complete your marketing processes.
[E-Book] Search Recommendation Based Back-to-School Campaigns
Increase your sales during the Back-to-School period by downloading and reading our latest ebook about our new Search Recommendation feature.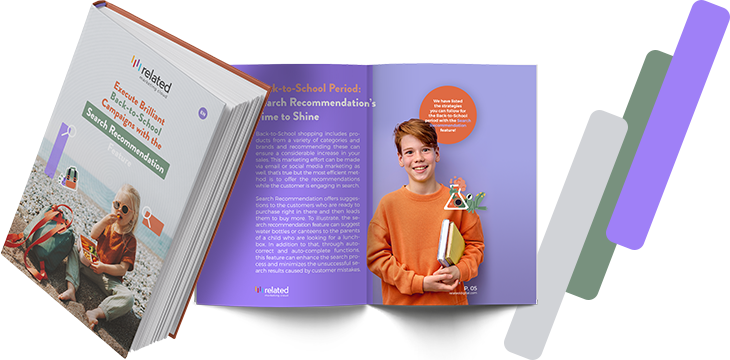 Search Recommendation
Grow Faster with Search Recommendation!
Be one of the first to use it!