Inbound Marketing Agency provides clients with analytics and SEO consulting, performance marketing services, designs and deploys optimization for conversion rates, advises on the most profitable channel for digital marketing, and provides business intelligence methodologies to create actionable user segments. Inbound provides analytics consulting to all clients and aims to continuously improve ROI of marketing activities to maximize the success of each unique campaign.

We are an expert team that has managed large marketing budgets for more than 10 years, contributed to the rapid rise of start-ups, and has been providing consultancy as part of the e-commerce, marketing, CRM and technology teams of our valuable business partners for 3 years.
We are a digital marketing agency focused on sustainable growth. We implement, measure, and analyze data-driven and brand-specific strategies.

Pisano is an all-in-one Experience Management platform that feeds Voice of Customer and Voice of Employee programs back into businesses. Detailed reporting and deep analytic capabilities of Pisano make the companies gain their own superpower: Listening and understanding their customers and employees. To increase experience adoption, Pisano provides the technology to collect omnichannel feedback and orchestrate close-the-loop mechanisms.

We are always ready to listen and solve your specific needs according to your needs. Our company, which has adopted the concept of quality service and producing permanent solutions, continues to provide its services in web design and web programming, e-commerce, ERP, CRM, web-based business software, mobile applications, advertising strategies and marketing, search engine optimization (SEO) and corporate identity studies at appropriate costs for its customers and with post- sales support.

Proj-e combines design, ecommerce and data science to drive growth. Focusing on nothing but quality and sustainability, we've created our own e-commerce software "e-MOS" over 16 years ago in 2001 and been serving over 150+ different brands ever since. Our all-in-one e-commerce and CMS (Content Management System) offers an unmatched variety of services with cutting-edge technologies, ranging from responsive layouts to online monitoring, targeting tools, customer support, payments, strong campaign infrastructure and much more.

adXclusive is a part of the AdX Holding B.V. based in the Netherlands. It is a pure digital marketing agency that provides services in performance marketing, branding, digital consultancy, A/B Teting, team management and SEO. adXclusive is a 4-year-old digital marketing agency operating globally, working day and night for its clients.

Tekrom Teknoloji was founded in 2003. Since 18 years, it has continue to serve as Turkey's leading e-commerce provider. The last 6 years, it is among the 50 fastest growing technology company in Turkey. In 2013, our company developed Turkey's first e-export software and thanks to this development, Turkey's cross-border e-commerce sales has increased. Our company serves over 5000 customers with over 160 employees and 5 offices located in 2 countries and 3 cities. Over 2000 companies of our customers use T-Soft E-Commerce Software. T-Soft serves more than 300 local popular brands, including 20 global brands. T-Soft has been put into service App Store for the first time in Turkey and now it offers rich solutions with 200 applications. With T-Soft Mobile, an e-commerce software provider began to develop native mobile applications for the first time in Turkey. We develop applications with an average of 4.7 points out of 5 which is one of the highest satisfaction score of application markets.

Evam is a leading technology company specializing in customer journey orchestration through continuous intelligence capabilities. It empowers telecommunication, banking, airline, retail, and industrial companies to process billions of touchpoints and take the right action in real-time to derive maximum business value. Evam gives enterprises the ability to take the right actions from the right channel in real-time, and successfully answer business challenges such as customer acquisition, retention, and satisfaction, increasing revenue with cross-sell and up-sell opportunities, and reducing operational costs.

Red&Grey aims to engage brands with their target clients in the right time and right place. Red&Grey analyses systems through machine learning and human creativity to identify problems and derive solutions. We optimize processes to tailor solutions for our client's needs.

MIN Creative Co is a branding and marketing agency based in Johannesburg, South Africa. We create brands, strategies, content and solutions that connect our clients, to their clients. Our work integrates graphics and identity, websites and digital experiences, advertising and communications. Our young team is creative and diligent in the execution of projects.We are passionate about changing the world one brand at a time.MIN Creative Co is a branding and marketing agency based in Johannesburg, South Africa. We create brands, strategies, content and solutions that connect our clients, to their clients. Our work integrates graphics and identity, websites and digital experiences, advertising and communications. Our young team is creative and diligent in the execution of projects.We are passionate about changing the world one brand at a time.

Inveon provides retail and consumer goods companies with a unified and scalable digital commerce presence with sustainable growth, leading them towards the future of commerce. With our offices in London, Geneva, Dubai, and Istanbul, we help companies build an internationally unified digital commerce presence.

With more than 15 years of experience, Kobimaster responds to brand's needs in an ever changing e-commerce landscape. Kobimaster approaches to e-commerce systems holistically and provides solutions to ERP, lojistics and marketing integrations. Kobimaster integrates all sales channels of the e-commerce platforms with multi-vendor platforms such as Amazon, Morhipo, Hepsiburada, N11, Gİttigidiyor and Trendyol.

Founded in 2009, Modern Medya has become one of the leading interactive agencies in İzmir. Our services and specialties include E-Marketing, Social Media Consultancy, Digital Strategy, Mobile Advertising, SEO & SEM, İnteractive Media Planing, Iphone - Ipad Application, Digital Campaing. Company Policy : We Seek Results in Creativity , That's How we Roll

With offices in Istanbul, Cyprus, London, Dusseldorf and Milan, OMERD provides clients with e-commer software development services with nearly 50 of its employees. We use the latest technologies with Microsoft Dynamics, WordPres, Power BI, Androd and IOS mobile platforms to come up with innovative software developments that prioritize user experience.
SEM is a digital marketing agency that focus on the user rather than the channel. We customize ads and campaign strategies and take into account the past behavior of the user in v all visited channel and the user's place in the marketing cycle. We enable potential customers to see the right campaign messages and increase the likelihood of their actions.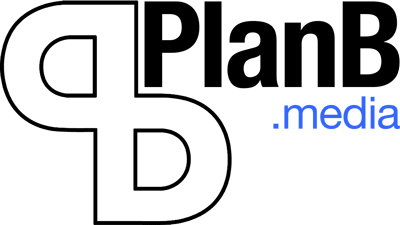 Founded in 2009, digital marketing agency PlanB.media has become a strong competitor to global agencies with its services and capabilities that advanced over the years. PlanB.media provides services in analytics , marketing strategy, SEO, influencer marketing, e-sports marketing and much more! We've always believed that achieving our goals can only be possible if we can create a happy client first. This brings better relations and understanding of each other so that we can share the same desires and do whatever it takes to reach our target together.

IdeaSoft is Turkey's leading e-commerce software provider, which has adopted the principle of providing web and mobile-based software solutions since 2005. IdeaSoft is on its way to become a global player in of e-commerce and e-export areas by blending its industry experience with the right information, change, cooperation and trust. It makes trading more profitable for thousands of customers who want to move their business to e- commerce and grow in the online market, and creates professional e-commerce solutions that fulfill their expectations with its 'customer-oriented' sense of work.

As a remote-working company, Melway provides 'Sustainable technology', '360-degree marketing', 'Strategy' and 'Business Development Route Map' on behalf of you, and thus provide concrete services to all your abstract questions, giving results and success-oriented answers.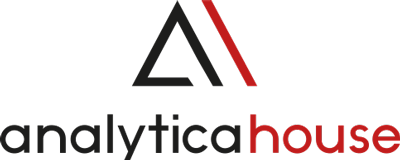 Founded in 2017, Analytica House has been on the fast track to becoming a leader in Digital Marketing as a one-stop-shop consulting firm. Becoming a Google Export Partner in 2018 allowed us to expand to over 10 countries globally, and enabled targeted approaches to partner strategy and marketing automation. Analytica House aims to create the perfect multidimensional digital environment through innovation, automation and backed by data. Constructing a partner's strategies from customer segmentation in all of their marketing efforts and analyzing and utilizing every piece of data to help partners reach their goals and objectives.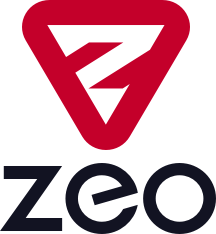 Digital marketing and SEO agency ZEO, has a passion for data analysis and creative concepts. ZEO provides services in customer acquisition through SEO and content marketing as well as interaction through creative content creation and optimization. The agency also analyses obstacles that prevent high conversion rates.

Mobitek Performance Marketing Group provides services in SEO and e-commerce software (omni e-trade) for more than 17 years. We strive to connect you with your customer segment through Google Ads and develops models to engage you with the right segment. In addition to e-trade analysis, we provide UX/UI analysis, digital media marketing and social media management.

Userpots is a design center with services in strategy, innovation, software development and educational services. With more than 10 years of experience and 200 partners, we have completed 650 projects in addition to learning camps and events. WE have also initiated Turkey's firs UX master program. Our offices in Istanbul, Eskişehir and Berlin we provide clients with guidance to meet their goals.

Hotel Technology Ecosystem is a solution center that develops innovative technologies to help with the digital transformation of hotels. With its collaborative ecosystem and world wide partnerships, HOTECH globally offers the most comprehensive data oriented software solutions, covering all the processes in a hotel from CRM to finance, sales to cost analysis. In addition to innovative software solutions, Hotech provides a holistic data platform, which provides a solid ground for cloud and mobile solutions. Hotech has its offices in Berlin, Istanbul, Cancun and Antalya.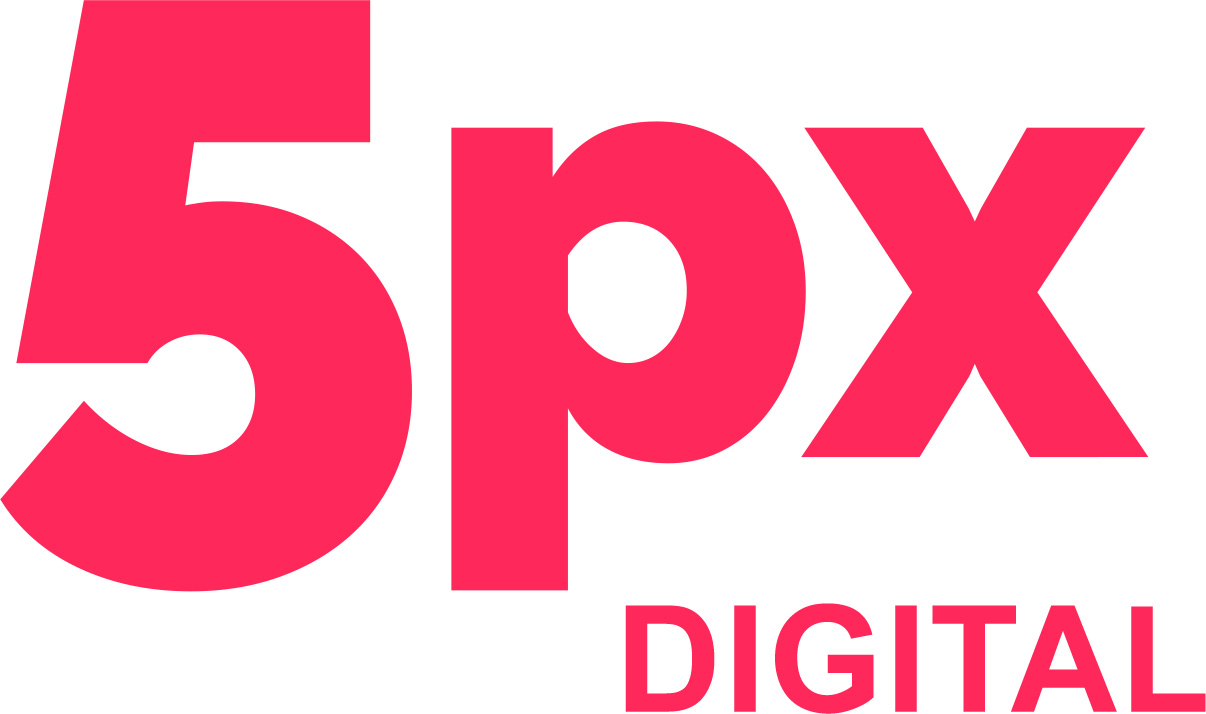 5PX is a software agency delivering web-based solutions. We have been conducting our R&D research with our own capital, know-how and technology since day one. We offer innovative and creative solutions to support our client's corporate transformations in the most successful way. Our boutique approach allows tailored services to all our clients, whom we view as our strategic partners.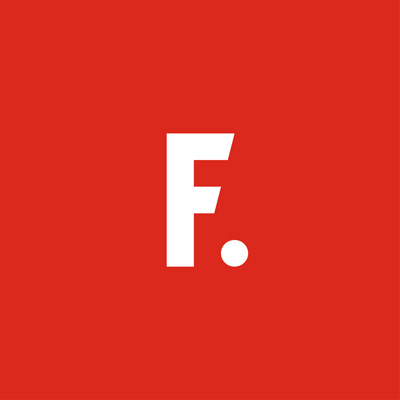 Frank is a creative software agency based in Istanbul and Paris. We specialiaze in software and digital experiences. We build websites, mobile apps, design systems and create memorable experiences for brands and products. We believe in purpose-driven big ideas.

Innobase is a software development and consultancy company based in the UK. We specialize in innovative products and software development for the major organizations within the enterprise software development, mobile apps, cross platform app development. Innobase operates in the areas of information technology consultancy and software development. We offer solutions for customer oriented customized application design, development and implementation. It is important for us to offer enterprise software expertise along with industry and product consultancy, assuring you quality services and products conveniently from a single source.

Nexo Ajans develops effective marketing strategies for your companies. We have a proven track record in increasing search engine rankings. Nexo Ajans provides online marketing solutions tailored for companies of all sizes to build and sustain engaging customer relationships through applying our process in everything we do. Our process is simple: Launch, Hype, Optimize!

Nexo Ajans develops effective marketing strategies for your companies. We have a proven track record in increasing search engine rankings. Nexo Ajans provides online marketing solutions tailored for companies of all sizes to build and sustain engaging customer relationships through applying our process in everything we do. Our process is simple: Launch, Hype, Optimize!

Ticimax was established mainly to provide e-commerce software, special e-commerce solutions and design services. With its strong infrastructure and more than 10 years of experience, Ticimax helps its customers to strengthen their competitive advantage in the field of e-commerce with 80+ expert staff. Ticimax, is providing e-commerce infrastructure to 8000 e-commerce platforms, including Turkey's largest e-commerce sites. With it's strong infrastructure, Ticimax provides the opportunity for its clients to not only sell in Turkey, but across the world.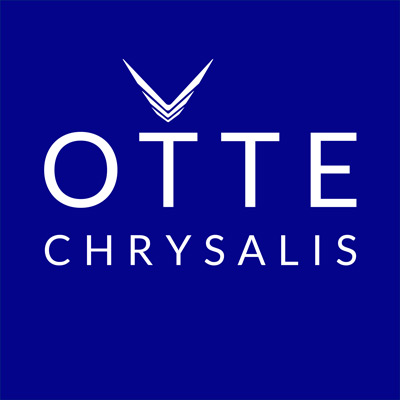 OTTE Chrysalis Limited is a London-based management consultancy company. Unlike standard advisory companies, we act as a hosted operations center for our clients. We systematically manage and operate all the required processes to reach an end goal, taking a company from point A to point B. Our combined expertise in eCommerce, Online Retail, Third-Party Marketplaces, On-Demand Delivery, Digital Business Transformation, and Managing International Expansions gives businesses the greatest chance of success.

Cosette is a dynamic full-service marketing agency that offers everything from marketing strategy and concept development to implementation and content management. With a team of local and international experts, we combine our extensive knowledge of local and international cultures, people, and business with market-leading practices and experience. We excel at localizing global brand's content, offering the perfect solution for those looking to capture the market's attention. We are able to globalize local brands and uplift their digital presence on a local and global scale.

As ROAS Project, we create digital marketing solutions with conversion goals by maintaining data-oriented performance marketing activities with our Google Business Partner status and providing end-to-end consultancy and management services to our brands. We effectively use Google Ads, Social Ads, Programmatic advertising services in both local and global brands. We obtain all the data that the brands need with high technology tools and increase the return on investment with multi-channel marketing integrations in order to achieve the long-term goals of the brand and we call it the "ROAS Project".

IQUEEM is an Antalya based Digital and Performance Marketing Agency providing customized services for the tourism industry globally with offices in İstanbul and Frankfurt. Being the first Google Partner Agency in the Mediterranean Region, IQUEEM proudly became one of the very few agencies managing the highest advertising budgets in the tourism industry in 2019. With its motto "perfect target group, perfect advertising and perfect budget" and a professional team, IQUEEM not only helps customers reach their turnover targets, but ensures that they gain increased popularity and leave their lasting digital footprints. In 2018, IQUEEM was authorized as the official TripAdvisor Partner in Turkey and provides trainings in this field as well.

We are well experienced digital media agency, proud of our technical expertise, creative flair and ability to draw actionable insights from both quantitative and quality data. ROIPUBLIC has built strong reputation in digital media category with its experienced and dedicated team who serve for several household names. Our strategic approach is delivered by multi-disciplinary teams, each including senior specialists in marketing communication solutions, online insight and analytics, strategy and planning, organic and paid search, display, social, content, mobile and web design & development. Running digital marketing campaigns for both B2B and B2C brands in a variety of industry sectors gives us a broad range of experience to draw upon when helping your business outperform the competition, whichever market you're in. We act as an extension of your own marketing team.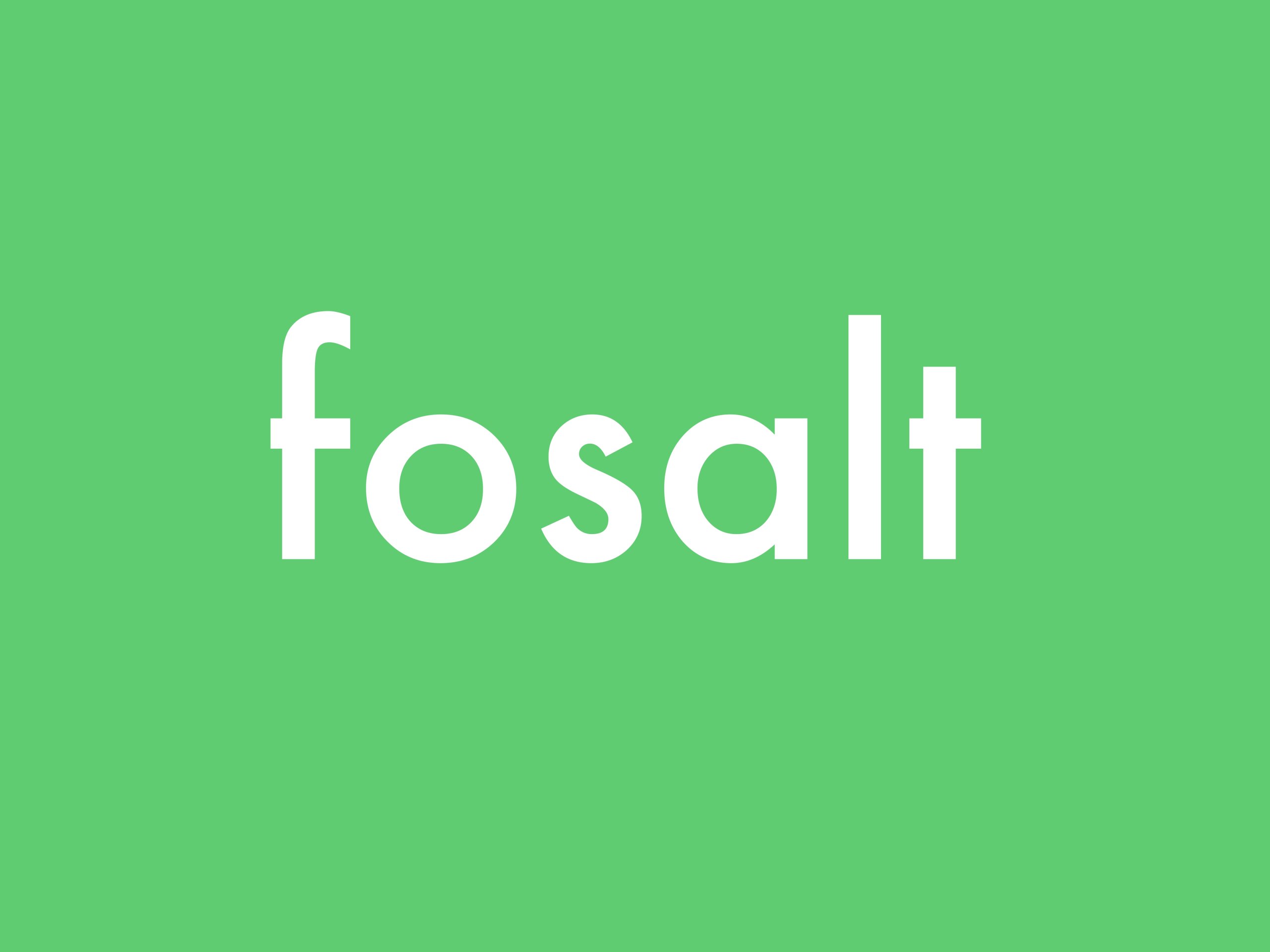 Fosalt is a digital management consultancy firm that provides specialized services to select brands. Our goal is to create strategic roadmaps for brands that are progressing digitally or on the path towards digitalization, to assist them in achieving their objectives, and to regularly improve their performance and profitability.

Purplemurple owns all the brands it works for as its own brand, based on the motto "Beyond Expectation". Purplemurple is a 360-degree digital advertising agency with the experience and equipment to offer all the digital security work a brand needs under one roof. It provides integrated services for the world's leading companies in Turkey and abroad in social media management, digital advertising management, digital PR, web software & design, mobile application development, creative services, media planning and purchasing.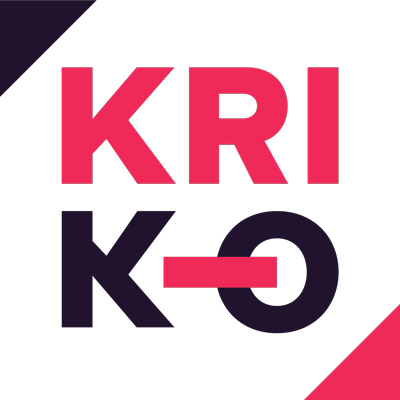 Kriko provides growth marketing and SEO services to numerous leading brands in different fields. Offering quality traffic production and design, the company identifies all obstacles on the way, removing them with efficiency-proven methods and provides a hands-on contribution to organic traffic. Offering services in various digital marketing areas, including growth marketing, content production, app optimization, site migration, data analysis, and corporate training, Kriko continues to ride high with customized and personalized solutions for each sector.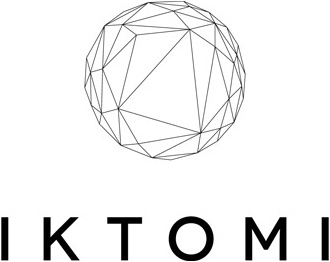 IKTOMI is an innovation agency focused on executing growth. For 10 years we have supported our clients, partners and investments in unlocking their objectives through design based thinking, superior digital development and customer experience optimization. Headquartered in Dubai, UAE we also have a presence in Barcelona, Spain and Ankara, Turkey.

Digital Exchange is an agency that touches every aspect of a brand and provides 360 degree services. We provide support in SEM, planing, management processes, applicatons on Facebook, Instagram, Twitter and other social media channels. With the investment of one of the leading technology companies in Turkey, we specialize in performance marketing, artificial intelligence technologies, programatic advertising, social media account managment and influencer marketing.
Commertouch, is a team ,powered by IT and consulting, focused on improving the brands' e-commerce activities with the right strategy and instruments. It provides an all-in-one service including multi-channel strategies, operational support and digital marketing that will increase sales.

Buta Grup Media Information Technologies Inc. is a full-scale IT team. The creative team meets all the A to Z needs of its customers with technological solutions. The company specializes and generates projects in areas such as branding, social media management, web design & software, e-commerce, digital marketing, graphic design, software development, consultancy and digital transformation.

Replyco is the eCommerce helpdesk platform that centralizes all your customer messages into one intuitive inbox. Automate tasks, streamline your workflows and deliver exceptional customer support in a fraction of the time.

Founded in 2019, Holly Palm; is a technology company with the dynamics of e-commerce, using digital marketing with its experience and knowledge in the software development. With "Holly Connect", Holly Palm performs end-to-end installations of your accounting, marketplace, delivery, and payment method integrations, and become a partner in your digital marketing adventure with "Holly Marketing". With "Holly Pay", which is among its projects, will also provide a secure payment service by establishing a virtual pos in the near future. Headquartered in London and Istanbul, the technology and digital marketing company aims to be the industry leader with its "Holly Connect - Holly Marketing - Holly Pay" products and services in 3 fields.

Click & Count is a digital performance marketing agency with an expert team that develops custom strategies for brands using data-driven growth strategies. According to the requirements of brands, 360° digital marketing services in areas such as Digital Advertising, Data Analytics, SEO and Consulting are provided. With a growth-oriented and data-based perspective, Click and Count has the experience of working with more than 50 leading companies in the local and global market as Google Premier and Facebook Marketing Partner.

Clockwork is a full-service agency that was founded in 2002 and is preparing to celebrate its twentieth anniversary. In projects, the agency always brings together the most up-to-date technology with user-friendly designs for its customers and produces creative solutions beyond the first thing that comes to mind. Clockwork prepares winning strategies with the mastery required by the art of marketing. The agency, which uses all the opportunities of the digital world in the most effective way to bring brands together with the target audience, believes that emotional connection with consumers is very important for brand awareness. Clockwork measures all its projects in the most accurate way, optimize them when necessary and informs the brands about the success of the projects.

Uzman CRM is an innovative technology company, established in 2011, that produces sectoral solutions in line with the needs of institutions. We have successfully completed more than 450 Microsoft Dynamics 365 CRM projects within the scope of Microsoft partnership. With our experienced team each of whom is an expert in their own field, the successful management of the projects and reaching the target is our main aim. The experience we have gained for many years in different sectors such as Service, Retail, Energy, Logistics, Construction, Education, Tourism, Defense Industry, Automotive aims to offer the most suitable comprehensive solutions for the business needs of institutions
Retter.io is a cloud-native serverless application development platform. Retter empowers large enterprises by building best-in class enterprise-level applications on its platform. With extensive experience and ready-made solutions, Retter can build any business application up to 10 time faster than market average. Retter.io has ready-to-deploy D2C, quick commerce, loyalty, wallet and promotion solutions targeting enterprises. Retter's services are being used across retail, grocery and FMCG companies in EMEA. Some of Retter A101, istegelsin, Starbucks, Emirates Leisure Retail, Unilever, Koc Holding.
Response Digital Growth Agency is a growth marketing agency with offices in Istanbul, London and Dubai and serving on two continents. It is an agency that specializes in growth marketing, performance marketing, e-commerce, marketing automation, content marketing, and UX and serves its business partners in this direction. To date, it has generated and managed more than 50 brands, 40+ industries, over 800% ROI, over $20M budget, and over 1.4M customer conversions. Thanks to more than 20 years of work in different sectors, it is a highly experienced agency in how to construct and execute global growth strategies. Thanks to its international client portfolio, it has extensive experience and knowledge on how large projects should be planned both globally and locally. Response Digital Growth Agency, which has a dynamic team, prepares fast and accurate strategies in line with the needs of its business partners. In this direction, with a holistic approach, it supports the growth of its business partners in the production of multi-channel strategy, consultancy, and operation that will increase the transformation of brands.

Founded in 2005, Turatel provides services in Bulk Messaging and VAS services to its infrastructure suppliers and corporate customers. Turatel also serves in the Mobile Marketing business area. Corporate value added services provide services in the business field. Turatel and Related Digital supports batch and transactional SMS sending integration through SMS infrastructure integration.

Dataport was founded in 2005, giving services in the field of mobile messaging, sms services and infrastructure suppliance. In 2013, with its renewed infrastructure and business partnership management, Dataport has adopted an agile, flexible, high-tech and customer oriented approach to its customers and business partners in software and mobile technologies.

Founded in 2006, Codec is one of the biggest mobile marketing companies in the sector. Using integrated campaign management and reporting tools, Codec brings together its brands with their customers via products and services of its own devising. Codec, with years of experience in the field, offers consulting services for its brands and develops brand specific solutions.
Apply now to become a Related Marketing Cloud partner and offer your solutions on RMC Marketplace as a part of our marketing technologies and services ecosystem.
Seamlessly Integrate All Your CRM Data Our customers easily access all their 3rd party platform features from within their existing Related Marketing Cloud account. Related Marketing Cloud works seamlessly across platforms allowing you to sync all your contact and transactional data.
Keep customer data up-to-date across platforms Related Marketing Cloud provides an easy way to synchronize your customer data across multiple platforms such as your CRM, ERP, any web-service enabled platform or third party applications and ecommerce platforms.

With the help of RMC Facebook API integration, you can transfer your target audience to your Facebook account via RMC, and also will be able to manage your ads with self-service tools via Facebook Business services. Through Related Marketing Cloud, it is possible to create a 360-degree customer experience by retargeting your customers whom you communicate through multiple channels on Facebook.

With the help of Google Remarketing, you will be able to give advertise to people who have previously visited your website, used your mobile app, or to people who are in your CRM databases by showing relevant ads when they visit other sites or search on Google. You can transfer your target audiences that you build on the Related Marketing Cloud to Google and retarget them with the Related Marketing Cloud Google Advertising integration.

Azure IP Cosell Ready- a status given to solutions running on Azure Cloud Platform where both Microsoft and the partner collaborate to Cosell the solution together to joint customers with an ambition to support the digital transformation of these customers .

Advertisers investing in audience segmentation solutions can now benefit from Criteo's unique combination of scale, performance, transparency and market-leading match rates to reach shoppers on the open web, mobile browsers and apps more effectively and efficiently. via Criteo integration you can transfer and retarget your target audiences that you will create on the Related Marketing Cloud.
Contact us for partnership opportunities!
We have received your application. Thank you.
Error occured, please try again.