idefix Case Study
idefix provided 600% feedback with RMC web push notifications.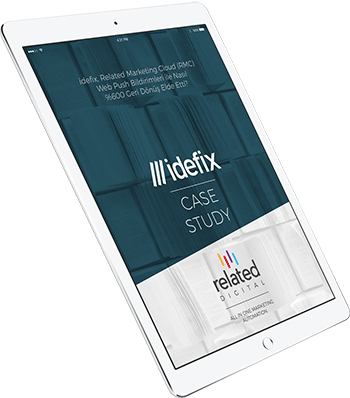 The first and largest online publication that comes to mind when it comes to cultural products in Turkey, idefix has already successfully pursued its goal of being a customer-oriented brand with marketing automation campaigns of RMC. Idefix supported cart abandonment reminder e-mails with web push notifications, resulting in 600% response.
Fill out the form to download the case study
idefix Case Study
Get the idefix full case study as PDF document.