Search Recommendation Based Back-to-
School Campaigns
Back-to-School period is arriving slowly and raising the excitement levels of both parents and students of all ages for the required shopping. School supply shopping includes so many different products, categories, and brands – leaving customers in a tired and overwhelmed mood.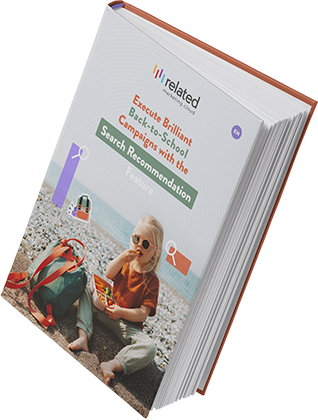 The brand new feature offered by Related Digital, Search Recommendation, is a unique and fantastic opportunity to lighten your customers' load and increase your sales at the same time!
What are the functions provided by the Search Recommendation feature?
What is the most effective way of recommending new products, categories, and brands to my website visitors?
How can I minimize the missed-out purchases caused by the typos and mistakes customers make in the search process?
How can I make the Back-to-school shopping process easier for my customers while increasing my sales?
How can I collect detailed data about my customers' search parameters?
The new e-book we have prepared can lead you to the answers to these questions and so much more of them and to the opportunity of being one of the first businesses to try our new Search Recommendation feature.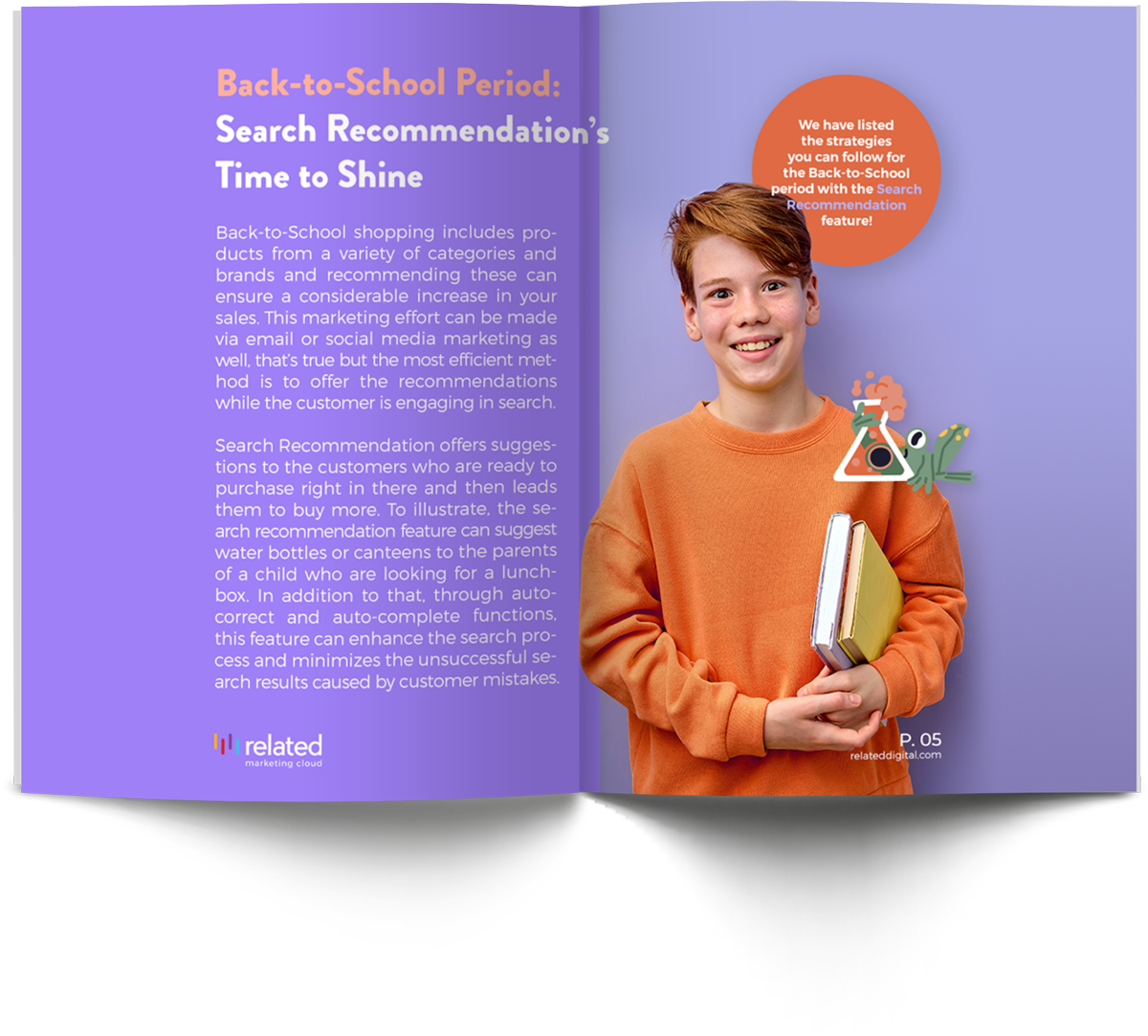 Fill out the form to download the e-book