Storytelling in Digital Marketing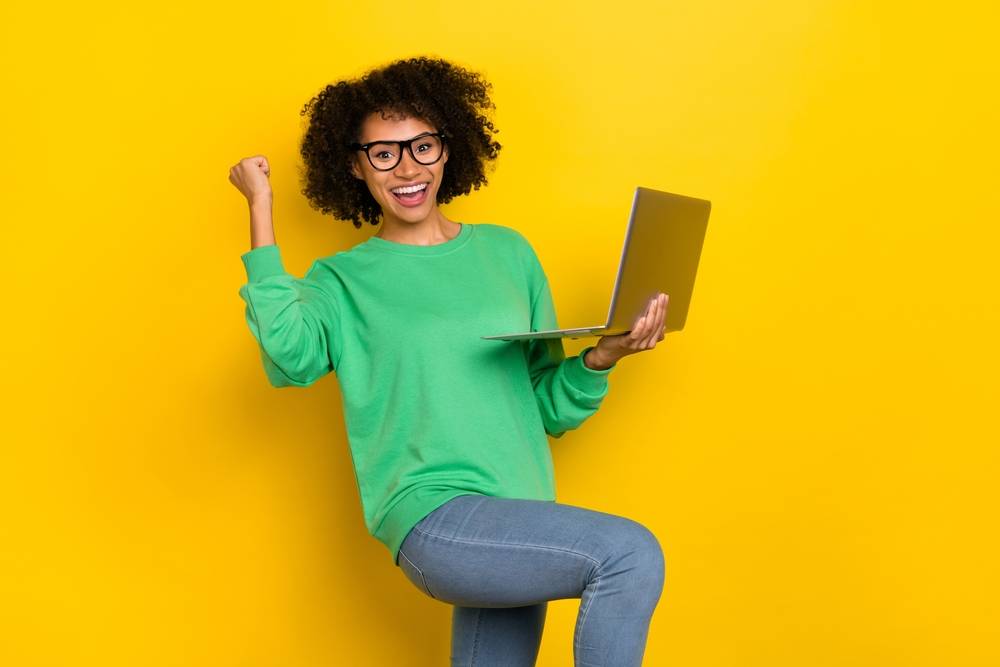 Storytelling, also known as narrative marketing, is one of the story-focused marketing methods of the present century. Numerous brands and businesses send advertisements to consumers. In today's digital world, reaching target audiences can sometimes be challenging for brands. Particularly, not opting for strategies that cater to evolving consumer expectations can make it challenging for you to outperform your competitors.
By stepping outside of traditional methods like billboards, you can turn to storytelling as a marketing tool. This approach allows you to provide a more effective experience to your customers. Storytelling has allowed people to connect with each other or share experiences from the past to the present. In the 21st century, storytelling has become one of the most powerful strategies for brands that want to connect with consumers in the digital world.
What Is Storytelling?
Brands can use narrative storytelling to convey what they offer to consumers, how they provide services, or why their products are important. Stories, when crafted with care, become captivating and engaging. Storytelling allows you to convey information in the most powerful way possible. In short, it supports creating new ideas or experiences in the reader's imagination. It does this with the power of words. In the world of digital marketing, your created stories can present your original ideas to consumers, reach a wide audience, and, most importantly, establish long-term connections with them.
In digital marketing, storytelling encompasses all innovative ways that support brands in capturing the interest of consumers. Brands looking for new inspirational methods can engage in storytelling, which can be done through short YouTube videos, Instagram stories, or informative tweets. This method enables you to interact with your customers through multiple channels and deliver your content to them.
What Are the Key Elements of Storytelling?
Storytelling has the power to elevate you to a significant position in the minds of your customers. However, you must ensure you do it correctly. Here are four of the key elements you can use:
Perspective: In short, perspective refers to people's worldview, mood, life experiences, and their perception and judgment attitude. In every story, there are subtle touches from the creator's personal perspective. When this perspective is combined with the concepts presented at the end of the narrative, intriguing results can emerge.
Dramatic Question: There are many different ways to make storytelling engaging, and one of them is using dramatic questions. You can add a dramatic question at the center of digital stories to keep the audience focused and capture their attention. This way, you can maintain excitement throughout the story and ensure that the audience pays attention to you until the end.
Film Score: When creating a digital story, you can make your message more effective and meaningful by using film scores in your story. This way, you can evoke powerful emotions in your viewers.
Pacing: If you want to create a perfect story, you shouldn't neglect creating a unique rhythm for your stories. Using the right flow and pacing in your storytelling can make it more powerful. Additionally, in storytelling, rather than overwhelming the audience with too much information, you can enrich your story with visual elements and try to emphasize important elements.
Why Is Storytelling Important?
Storytelling helps you establish strong and meaningful connections. In the world of marketing, storytelling can play a pivotal role, offering numerous advantages to marketers in conveying their messages and developing persuasive sales strategies.
If you're wondering why storytelling is important, let's explain it right away. One of the most significant reasons is that it assists in connecting with your target audience. Through the storytelling method, which allows you to stand out from the dozens of boring advertisements and capture consumers' interest, you can create an emotional bond between your customers and your brand. Effective storytelling can enhance interaction with your target audience.
When you focus on storytelling, you can rise to a leadership position among your competitors. By employing various approaches, you can make your brand hold a significant place in the minds of your customers. When your stories are relevant to your brand's value and are worth your target audience's time, your message can have a powerful impact. Therefore, storytelling holds a crucial position for brands in terms of identity creation and differentiation.
What Is the Impact of Storytelling in Marketing?
Storytelling can entertain consumers while also informing them and can lead to the completion of purchase actions. It helps abstract concepts become more understandable and simplifies seemingly complex messages, particularly supporting clearer communication of ideas. Consumers tend to always want more from the products and services they receive. Through this method, you can evoke emotions in customers and influence their behaviors.
With the storytelling method, you can provide satisfying answers to your audience's questions and enhance the value of your brand. Moreover, it's possible for your digital stories to be shared with others. Digital storytelling that sets you apart from everyone else can lead your brand to success and create a lasting sense of loyalty between you and your customers.
How Is Storytelling Used in Digital Marketing?
If you're wondering how to use storytelling, there are three different media types that can be used for storytelling: written stories, audio stories, and visual stories.
Written stories can be crafted through tweets, books, articles, or blogs, while audio stories can be delivered through podcasts, radio programs, audiobooks, or other audio mediums. Visual stories can be created through videos, films, and television programs.
At this stage, you should incorporate authenticity into your strategies. Creating unique stories can capture the consumer's attention more effectively. You should also consider the data and tailor your storytelling to your target audience. Additionally, ensure that your digital stories are easily viewable on multiple devices, especially on mobile devices like phones and tablets.
With Related Digital, which creates personalized experiences for your customers using smart solutions, you can meet your customers' expectations and offer campaigns that cater to their needs.