The Most Popular Marketing Automation Scenarios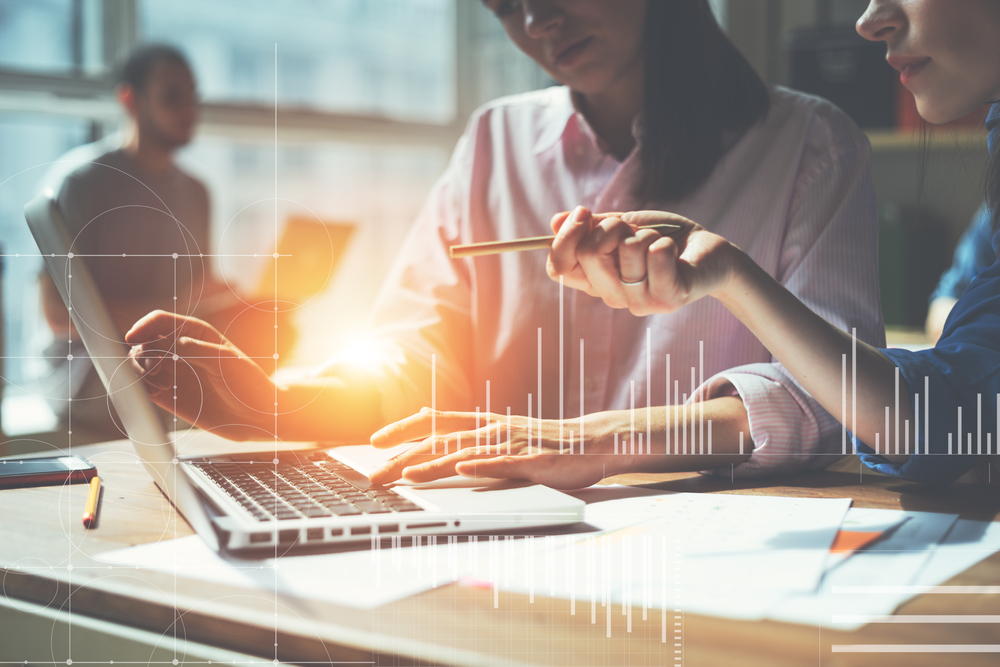 Marketing automation uses software to automate repetitive marketing actions. This includes email messaging, social media responses, web actions and more. Marketing automation saves businesses time and money: on one hand, marketers are able to get more work done by letting the software handle repetitive tasks. On the other, many marketing automation scenarios exist to provide targeted offers and reminders to user segments by responding directly to their activity.
There are several different use cases and situations in which businesses use marketing automation, with most of them being via email or push notification. Here are some of the most popular marketing automation scenarios and what their benefits are to business.
Welcome or Welcome Back Email
One of the most common marketing automation examples is the welcome email. Immediately or within a period of time after a lead has provided their contact information, you can trigger an automatic welcome email that reiterates your business value proposition and why you're so excited to bring your lead aboard. The welcome email is also useful for setting expectations for new subscribers, putting aside any worries that their inbox will overflow with spam.
Welcome back emails are similar; they trigger when a customer who's gone cold returns to your business. A welcome back email usually drums up excitement, enthusiasm and appreciation for your customers coming back. Welcome back emails usually include a discount or offer to excite a customer in an email marketing strategy.
Onboarding Process and Drip Campaigns
When a lead reads or clicks through your welcome email, you can use marketing automation to create sophisticated onboarding or drip campaigns. Rather than make a linear campaign that works the same for all users, offer a branching campaign in which different responses are triggered by certain actions—for example, whether a reader merely opens an email or clicks through. This allows you to provide a more personalized experience with an email marketing automation strategy.
Ebook Leads
Chances are, you've downloaded an ebook or other resource for free, which then prompted a follow-up drip campaign with related resources. This is a key marketing automation scenario in the B2B space, and it's pretty easy to do. Begin by offering your resource with an email signup. If the lead clicks through to download, that triggers a follow-up a few days down the line with related content. You can provide a whole series of content this way, then follow-up one last time with a sales proposition based on the lead's engagement.
Abandoned Cart Notifications
Another one of the most effective marketing automation scenarios is to alert customers to abandoned items in their shopping cart. 3 out of 4 shoppers who abandon carts intend to return to the retailer, but only 8% actually do. Abandoned cart reminders are a great way to bring customers back. There are a few ways to pull off this marketing automation example correctly: one idea is to remind the customer of the items they abandoned, along with some related items that might draw their interest. Another idea is to offer a coupon to sweeten the deal—or do both!
Cross-Sell
When shoppers make a purchase from your store, that action can trigger a follow-up a few days or even weeks afterward with products related to that purchase. If someone bought leather shoes, for example, your marketing automation might check in a week later with leather care products. You might even send a cross-selling email within 24 hours encouraging shoppers to update their existing orders with related items before it ships.
Re Opt-In Email
Boost your engagement rates by weeding out all the uninterested parties from your list. In this marketing automation example, you simply request that subscribers who have gone cold opt back into your list. If they don't, they'll no longer receive any messages from you. With only your most enthusiastic readers left, your open rates and CTR's will go through the roof!
Special Days
One of the simpler personalized marketing automation examples is offering a discount or heartfelt message on someone's birthday. The message can provide a personalized offer to make your audience feel appreciated on their special day. On a related note, you might trigger holiday reminders based on a shopper's purchase history. For example, if they purchased something in a Mother's Day sale, you might send a Father's Day message the following month.