What is UX and How Does It Affect Your Campaigns?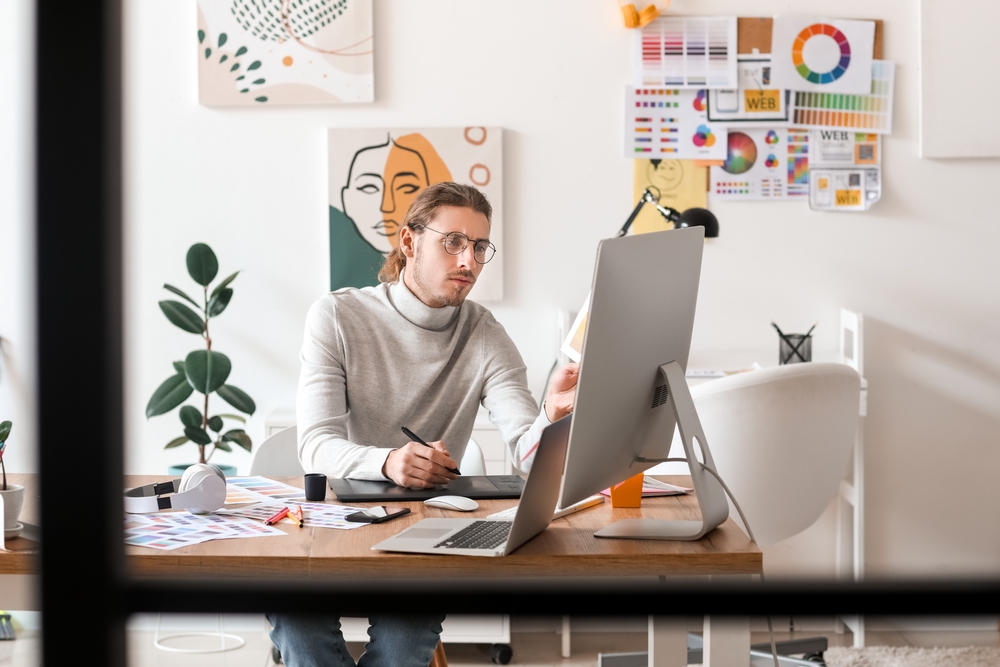 UX audits are a control system that measures how well your website or application performs. These audits enable users to easily access the content they are looking for and quickly find the information they are researching.
UX stands for User Experience, a discipline that thoroughly examines, designs, and develops the experience users have when purchasing a product, conducting research, or using a service. User experience encompasses the emotional, cognitive, and physical experiences a user has when interacting with a website, mobile application, product, or service. It is a concept that transforms the traces left by users or brand customers on the internet into data and maps out how the brand/company can progress effectively.
UX auditing is a system designed to ensure that users use the product effectively and satisfactorily, measure and increase customer satisfaction. This system is measured through various testing methods, focusing on users' needs, expectations, and what they are looking for. It aims to determine how usable and accessible the product or service is, striving to be user-friendly. This design, which largely affects the success of the service or product sold, aims to satisfy users and thereby gain loyal customers. The advantage of loyal customers is that they spread their positive experiences by word of mouth and recommend to others, thus growing and expanding the audience.
A comprehensive UX audit also measures the responsiveness of brands' content on different devices. It easily connects brands or companies' products with users, identifies and helps eliminate design issues that hinder interaction.
For example, when auditing an e-commerce site, the system will consider the ease of navigation, whether customers can find the products they need, and whether the payment process is fast. This way, you can guide users in the right direction, allowing them to derive high benefits from your site and speeding up their process.
What is UX?
If you have an e-commerce website and are conducting sales or promotions through this site, it is natural to want to attract users to your site. But how well do you know your users? Through the UX system, you can accurately measure which user type focuses on what, what they are looking for, and how quickly they find it. This way, you can directly appeal to your target audience and capture their attention. Thanks to UX, brands, companies, or firms can establish closer contact with the audience of the products they sell and get to know them better. It makes it easier to reach a level that appeals to them. UX is a design discipline that aims to improve the experience users have when using a product or service.
Why is UX important?
User experience (UX) is important because it influences the success of a product or service based on the level of satisfaction experienced by users. A good UX ensures that users are pleased when using the product or service. A satisfying experience can lead users to spend more time, reuse the product, and even recommend it to friends or colleagues, thus aiding in the creation of loyal customers. It provides a competitive advantage in the market. Users prefer products that offer a user-friendly and easily understandable experience. Therefore, a good UX can help you differentiate yourself from competitors.
One of the greatest benefits of UX is that it helps users better understand the product or service, reducing the number of user queries and guiding them more accurately. A good UX for e-commerce or websites can increase user conversion rates. Users can more easily find the products they are looking for, making the purchasing process smoother. Speed is crucial for the internet. According to data, if users cannot find what they are looking for on a site within a few seconds, they tend to close the site. Therefore, attracting users to the content at first glance is crucial. Similarly, sites that do not progress quickly and do not provide good service do not attract users. With UX, your brand's positive image is strengthened. Users view companies that offer a user-friendly experience more favorably. Difficult usage or a complex experience can lead users to abandon the site quickly. A good UX can reduce bounce rates. It ensures that the product or service you offer is usable and experienceable by more people. An accessible experience can meet the needs of different user groups.
Why is UX important in digital marketing?
User experience (UX) holds significant importance in digital marketing. Digital marketing takes place on websites, mobile applications, and other digital platforms. A good UX ensures the efficient operation of these platforms for both the brand and the user. It helps users navigate easily and quickly access the information or products they desire. Search engine optimization (SEO) is a crucial part of digital marketing. Search engines also evaluate user experience. Users spending more time on your website or application and viewing more pages can improve your SEO ranking, and a good UX contributes to these factors.
What are the UX controls that will affect your digital marketing campaigns?
Digital marketing is empowered by data and analytics. An effective UX provides more data to better understand users' movements and interactions within the site. It is essential for developing your own marketing strategies. Paying attention to user experience (UX) controls is crucial for the effectiveness of your digital marketing campaigns. Your website or application should be displayed and work properly on different devices (mobile, tablet, desktop). Users should be able to access it easily on various devices. Fast loading times encourage users to spend more time on the page or application and make conversions. Speed optimization prevents users from waiting impatiently. Users show interest in quality and engaging content. It is essential for content to be easily readable and visually appealing, and UX helps you present these to the user.