Everything You Need to Know About Customer Data Platform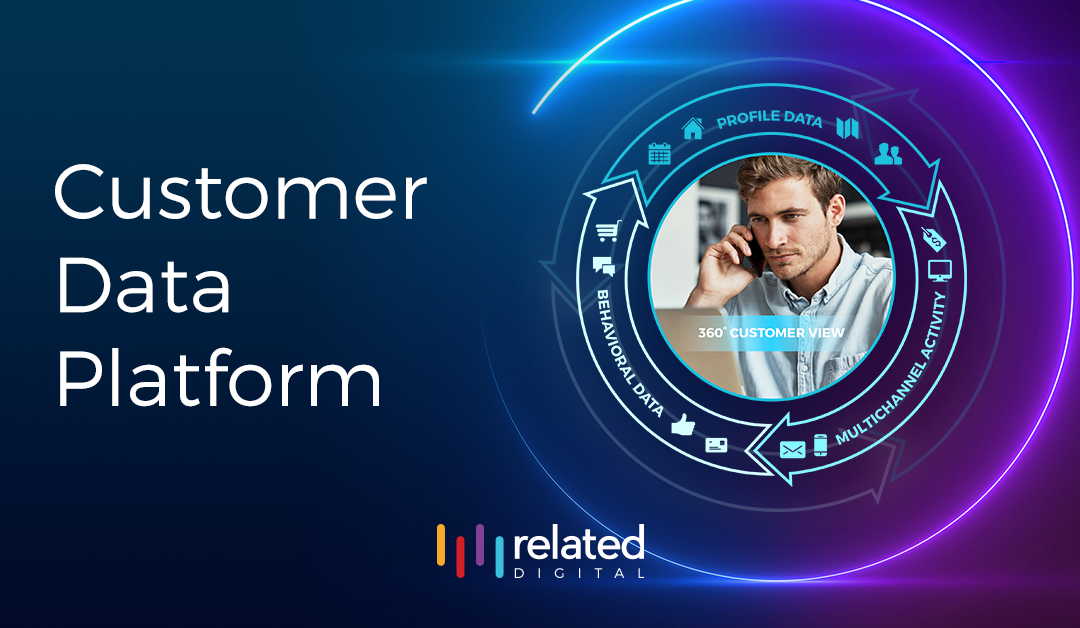 You've probably heard of the relatively new platform sweeping the sales and marketing sector: customer data platforms. But just what are they, and what makes them different from databases you're already using? Isn't customer data platform technology just a CRM or DMP with a fancy new name? No! While a customer data platform measures direct customer relationships a bit like a CRM does, there are a few differences.
What is Customer Data Platform?
With a Customer Data Platform (CDP), the information isn't siloed. Marketers have to juggle several databases that deal with different interactions: a DMP for advertising, web analytics tracking a customer journey, a file for customer purchases versus a separate file for support history, etc. And sometimes the marketer doesn't even manage those databases—IT does. This can make it incredibly difficult to organize data or get a comprehensive view of what customers are doing.
Customer data platform technology changes all of that. It provides a wide, comprehensive profile of your customers, encompassing everything from sales to support. With a Customer Data Platform, you can view all sorts of data—things like sales, ad click rates, customer personas, open rates and more—all within a single source. This helps companies implement people-based marketing in an easy way. To make things even easier, customer data platform technology is managed by marketers themselves—not an IT department.
Customer Data Platform Differences
Let's investigate some of the customer data platform differences in detail. First, how are CDPs different than CRMs? CRMs are focused primarily on transaction data, which means their integration and uses are limited. They're typically managed by IT professionals rather than marketers themselves, and don't track anonymous data.
Differences between a customer data platform and a DMP are even bigger. DMPs manage third-party data (primarily through cookies) whereas CDPs manage first-party data. Just like how CRMs focus on transactional data, DMPs are almost always used for advertising. But a CDP can use data for both sales and advertising—and more.
Not all CDPs offer the same features, though. While the main use of a CDP is to centralize data, some platforms offer web personalization as well. A CDP with web personalization makes your data not only easy to organize, but actionable as well.
Customer Data Platform Benefits
One of the key customer data platform benefits is that they collect all your first-party data in one place. When you can collect data from every step of the customer's journey (and the various devices they use), you're better able to adapt to changing customer behaviors and trends. For example, you can quickly tailor campaigns to react to an emerging trend in mobile ordering, perhaps to retarget those customers and encourage them to come into the store for a repeat purchase.
With a single view of every customer, you can easily design omnichannel marketing campaigns that engage users across disparate platforms and devices. This helps you cater to customers' every need with fewer blind spots. Here are a couple customer data platform examples that demonstrate the benefits.
We've all gone online and seen ads for things we've already bought. Annoying, right? What's the point? With a Customer Data Platform, you can better retarget customers and stop feeding them ads for things they've already bought—perhaps upselling or cross-selling with related items instead.
Here's another example of customer data platform benefits. Let's say a customer is calling support for an issue they have with an item they recently bought. Without customer data platform technology, the customer would have to identify and authenticate their purchase history, wasting precious time. But with a single-view profile accessible horizontally across your organization, the service rep would have immediate access to the customer's purchases, including the item they were calling about.
And that point about horizontal access is a big one. CDPs increase efficiency and lower operational costs because they don't require management from IT and are easily usable by all departments. This saves precious time spent on data integration and organization, allowing your organization to get work done much faster.
How Companies are Using CDPs Right Now
Hungry for more customer data platform examples? Let's look at some use cases. Popular lifestyle brand MUJI used customer data platform technology to bring online shoppers into their store. They did this by building comprehensive profiles on customers, then used their full purchase history to send targeted coupons and promotions to them. This resulted in a 100% increase in coupon redemptions in stores and a whopping 46% increase in revenue over a period of two years.
Freshly, a company that delivers fresh prepared meals to customers, used a CDP paired with AI to deliver automated and timely messages to strike a better chord with its audience. Because the company could leverage their full span of customer data easily, they could make inferences about future customer behavior and tailor their messaging around them. This decreased churn rates and led to an increase in spending for returning customers and purchases.
Eager to give customer data platforms a try? Related Digital is a CDP that combines automation and personalization to develop highly-targeted, actionable messaging across channels and the customer journey. Try it out or request a demo to see how CDPs can help your organization specifically.