Important Days in November – 2022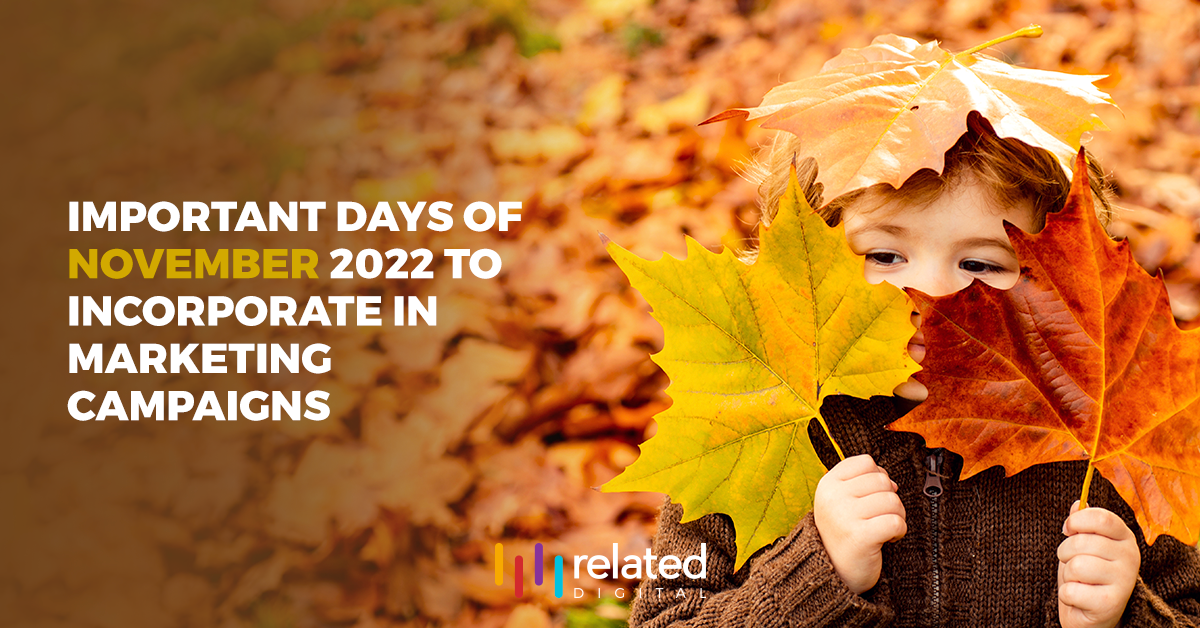 Shopping madness is a big part of the month of November due to Black Friday and Cyber Monday, making it a perfectly profitable time for executing digital marketing campaigns. The new Important Dates of November Guide we prepared as Related Digital promises valuable information you can take advantage of to create campaigns that can increase brand loyalty.
You can download the prominent concept and important days report that will increase the efficiency of your digital marketing campaigns here.