Marketing Solutions to Make Your November Productive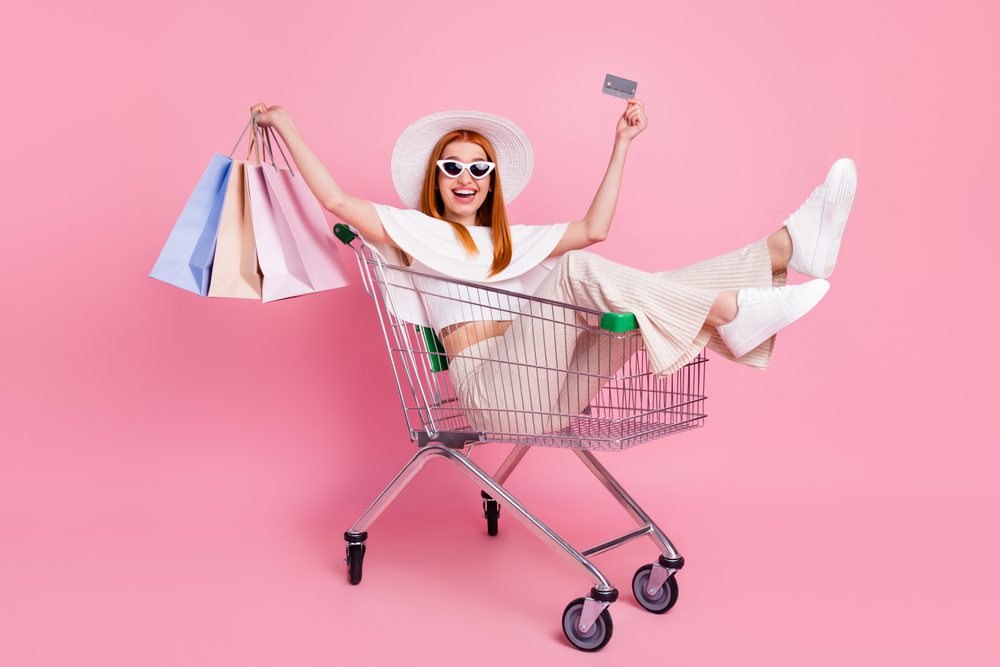 November is an important month for brands in terms of discounts, new opportunities, and preparations for the upcoming season. It allows you to lay the groundwork for seasonal preparations before entering a new year. Brands can deplete their stocks and clear out products from the previous season through the discounts and campaigns they offer. Important dates in November can be fruitful for providing advantages to consumers and determining the target customer base. Throughout November, discount days and shopping events are organized on various dates in many countries. This month can assist you in implementing marketing solutions that will enhance your brand awareness, increase sales, and strengthen customer loyalty.
You can devise strategies for both your stores and digital marketing techniques during November. This month is quite productive in terms of advertising and marketing. November marks the beginning of the winter season and the end of the last days of summer. Therefore, in your advertising promotions, you can use warm color palettes and promotions adorned with soft patterns suitable for winter. You can tailor your campaigns accordingly and shape your advertisements and marketing strategies based on this approach. This month includes many discount opportunities. You can make moves that highlight your brand in line with special days. Firstly, Black Friday and 11.11 are eagerly anticipated campaign days of the year. By focusing on these days, you can make this month productive.
Opportunity Days in November
Black Friday, also known as Kara Cuma, Şahane Cuma, or Efsane Cuma, is a time when people might want to purchase coats, boots, winter tires for their cars, and heaters to make space in their homes for the upcoming winter. To avoid being caught unprepared for the winter, you can take advantage of the opportunities in November. Among these campaign preparations, one of the most globally recognized days is Black Friday. On this day, which falls on the last Friday of November, brands offer discounts of up to 70% to 80%. You can also start some campaigns to highlight your brand during this time. It is important to prepare for the new season as you enter the last days of the year. Therefore, by launching major campaigns in November and trying to deplete your stocks, you can also introduce your products to users and provide them with an experience. This special day, which started in America and spread worldwide, sees people queuing in front of store doors overnight. The news often reports the chaos caused by the high discounts on products. Due to the intensity, there can be large crowds, especially in shopping malls. Brands anticipating this can start the campaign one day before Black Friday and continue it one day after. Instead of leaving the campaign period as a single day, spreading it to the previous and following days or that week can attract customers to shop on days other than this special day. For customers, it is seen as a thrifty time to purchase their needs at affordable prices. Therefore, it is important to conduct target audience research and recommend products that meet their specific needs through email or SMS. For instance, home appliances, electronics, furniture, and clothing are highlighted as the most popular shopping categories.
11.11 Singles' Day Sale
The 11.11 discounts are an opportunity day that has spread from China to the whole world. People can fulfill both their desires to buy gifts for others and their own needs because this day is also known as Singles' Day and has been celebrated since 2009. Through this day, you can provide unique experiences for both your brand and your customers. The campaigns you organize should also be in line with the theme.
Cyber Monday Sale
You can take advantage of the campaign days to make November productive. Especially for digital marketing and e-commerce, Cyber Monday is an effective discount period. Brands offer various discounts and opportunities to their customers on their online platforms during this period. Customers may want to purchase affordable products to prepare for the winter during this time. Not just for the winter, but holiday shopping for the next season can also be considered because it is the beginning of holiday shopping. Therefore, it would be compelling to catch your target audience by sending them some promotional emails.
Using Digital Marketing Automations Effectively
In the busiest month of the year for e-commerce, November, it is important not only to present your products or services but also to correctly interpret and evaluate customer journey management with the right data, discover potential customers, and inform the right users at the right time. This requires the correct assessment of a long period, including during, before, and after the shopping process, with data-driven digital marketing automations, ensuring proper engagement with your customers.
Harnessing Social Media Platforms Effectively
Social media platforms are a powerful tool for reaching customers and increasing brand awareness. By organizing social media campaigns in November, offering special deals, and sharing visual content, you can engage your target audience. Prior to your social media efforts, your specific strategies for campaign days should be ready. In addition to campaigns, you should use social media more effectively in November to achieve your brand goals and increase your visibility. You can utilize platforms such as Facebook, Instagram, Twitter, LinkedIn, and others. You can share instant stories through the social media accounts you have opened. You can also use sponsorships and collaborations for advertising and promotional purposes. For social media, you can utilize daily, weekly, or monthly advertising options.
Utilizing Emails
Email marketing can be an effective way to increase customer loyalty and attract new customers. You can incentivize your customers by creating special offers, promotions, and retargeting emails. It would be beneficial to determine your customer target audience. If you have information on which gender and age group uses which products frequently and at what intervals, you can create personalized email data and attract your customer base to products that would interest them.
Throughout November, you can increase click-through rates by organizing special advertising campaigns. You can advertise on Google and use social media platforms. To increase your visibility in the digital space, you can optimize the SEO of your brand website to increase organic traffic. Targeting relevant keywords and improving the speed of your website can help you appear higher in search engine results.
You can use web analytics and data tracking tools to evaluate your marketing efforts in November. By determining which strategies are effective, you can allocate your budget in the most efficient way. November marks the beginning of the holiday shopping season, so it is important to define your strategies and optimize your marketing solutions to make the most of this period. The aforementioned methods can help you initiate marketing solutions specific to this month.