Important Dates to Incorporate in Your Campaigns in February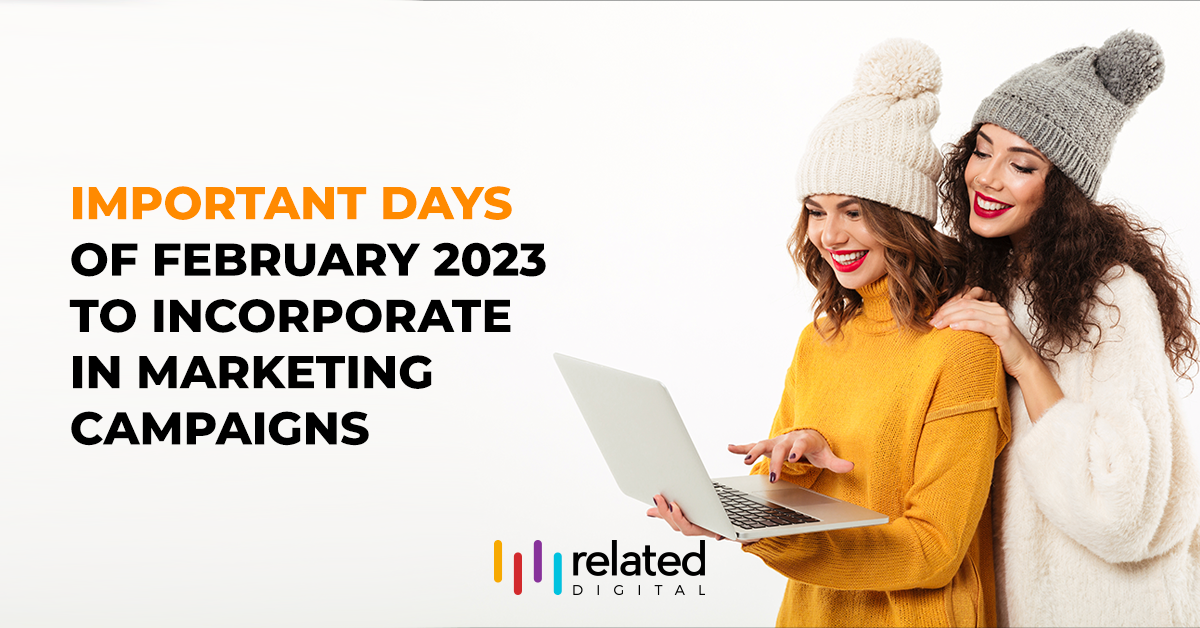 Creative ideas used in the execution of digital marketing campaigns can attract new customers and help you increase your engagement. You, too, can use these opportunities to create campaigns in line with your brand identity. As Related Digital, we have created this guide for you that includes the important dates and themes of the month of February, like we do every month.
Do you want your business to perform much better than the previous year in the marketing department and have a positive image in the eyes of your customers or clients while strengthening brand awareness? Then without any more stalling, start creating campaigns with high-engagement rates by utilizing the important dates and creative concepts in February. Download our guide to learn about them now!