Enjoying the Benefits of Push Notification Marketing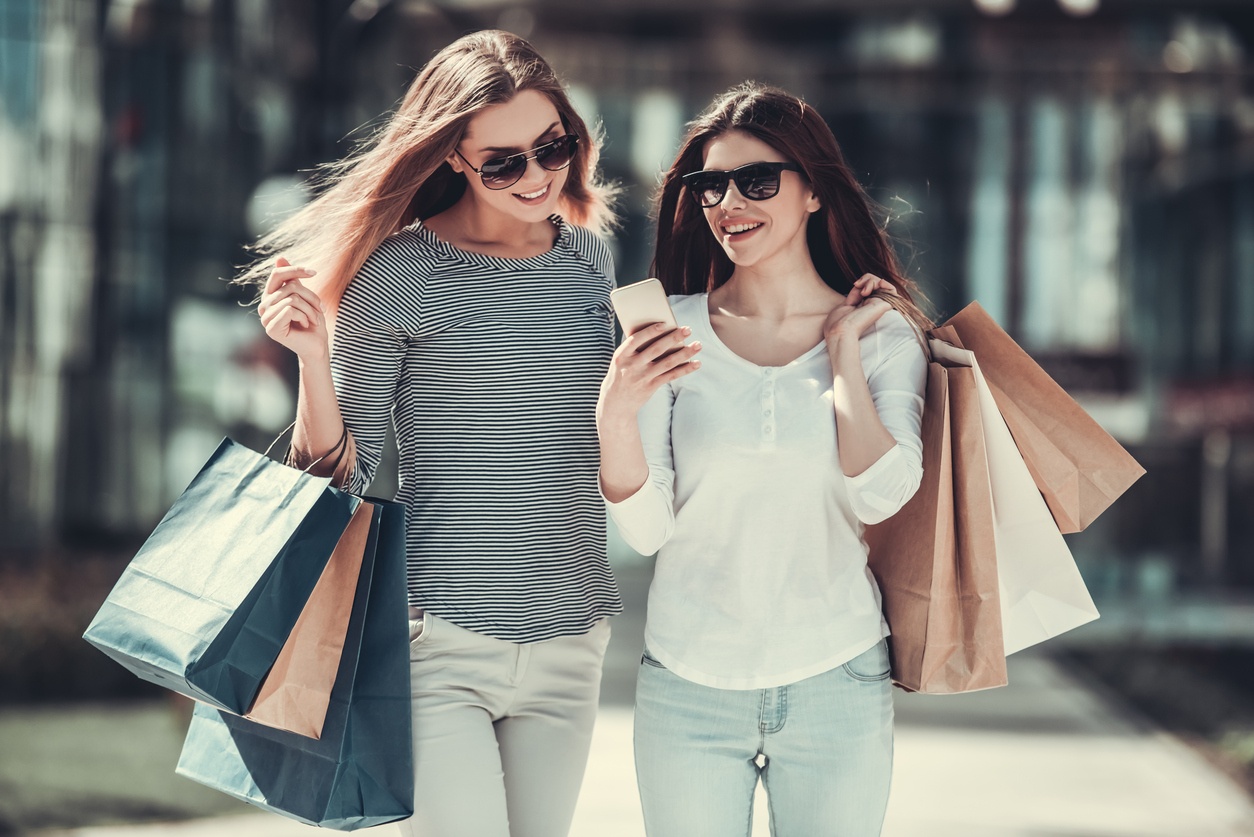 Did you know: the average U.S. consumer receives about 45.9 push notifications a day. That's a lot, which means it's incredibly important for businesses and apps to use push notifications carefully and strategically, especially if they rely on push notification marketing.
Push notifications are the little alerts and notifications you receive from apps on a mobile device. The biggest benefit push notifications provide is that they allow users to receive updates when they don't have the app open—or even when they're not using their phone. Many brands use push notification marketing to keep users updated on new features or time-sensitive deals, or to increase app engagement.
As a user, you might have a love/hate relationship with push notifications. They're certainly useful to users, but they can be annoying, too. Abusive practices can result in low push notification engagement or might prompt users to turn them off completely. That said, push notifications are welcomed by many users; 50% are willing to opt-in to push notifications that offer valuable content. Before engaging in push notification marketing, it's important to focus your efforts in using the technology to provide value rather than come off as spammy.
Push notifications take many forms. Most often, they appear as notifications from mobile apps. Brands that use chatbots may also use push notification marketing through messaging apps. An alternative to both methods is SMS, in which users receive notifications via text. This method doesn't require a smartphone, but longer messages may be broken up into parts when sent via SMS.
Benefits of Push Notifications
There are several benefits to push notifications, whether it be for marketing, increasing engagement or finishing a sale. One of the most common uses for push notification marketing is to alert users to valuable content on a regular basis. Surfacing up relevant, quality content goes a long way to improve brand reputation and authority. Media companies benefit best from this form of push notification engagement, as do apps that fit user habits in some way—for example, a user who wants a weather forecast or horoscope every morning.
Another benefit of push notification marketing is to attract and retain users with time-sensitive events. These might include timely deals or new features that you want users to see. A good example of a brand using push notification marketing this way is Pokemon GO, which alerts players of upcoming events or tells them when new creatures are available in their location. Last spring, Starbucks brought back its "Happy Hour" deal exclusively through mobile alerts to provide added value to the app and provide customers with a reason to visit the store.
Push notifications also allow you to increase engagement or retention of users off-site. In fact, those using push notification best practices can see an increase in app engagement by up to 88%. Twitter and YouTube are two examples of businesses that are adept at using push notifications to highlight trending content to entice users to tap through and return to the app.
Push notifications are especially useful for the marketing purposes detailed above but can be essential for helping customers after the purchasing process as well. From reminding customers of abandoned carts to providing shipping updates (the latter of which Amazon does in crazy detail), push notifications are beneficial for both pushing users through the sales funnel and giving them a great customer service experience.
Who's Winning in Push Notification Engagement?
Among the apps using push notification engagement the best is The Bump, an app that helps expecting parents track their unborn baby's growth and alerts them of what to expect every step of the way. The app periodically pushes alerts that compare the baby's size to produce as well as what information is relevant at the current stage of the pregnancy. It's a great example of producing highly valuable content released on a schedule that's useful and makes sense for the user.
Another great example of push notification marketing is Ticketmaster, which uses a sophisticated recommendation engine to surface up highly personalized, enticing offers to users. By considering both user purchase history and location, the app alerts customers to events that they're likely to enjoy. If you're not sure how to provide value through push notification marketing, consider taking a segmented approach over a one-size-fits-all broadcast like Ticketmaster; 54% of users are likely to convert from segmented notifications versus just 15% for broadcast messages.
Ecommerce brands looking for an exemplar of push notifications should look no further than Jumia, a popular African retailer that saw 25% of carts go abandoned each day. Previously, Jumia used email alerts to remind customers of abandoned carts. But when switching to mobile push notifications, Jumia saw 9 times more recovered carts than before—and a 38% increase in CTR.
Push Notification Best Practices
So, how can you get started using push notification marketing effectively right now? Here are some quick tips and key takeaways:
Always make it easy for your audience to unsubscribe from push notifications. This way, you help build user trust when they opt-in; if they decide they no longer want push notifications, their experience isn't soured.

Don't be too pushy. Notifications that read too much like advertisements become an annoyance to users. Instead, focus on high-value content such as time-sensitive deals.

Personalize your updates. Personalization is a great way to add value to your message, so leverage key user data such as geolocation.
By using push notification marketing strategically, you can boost engagement, increase retention and make more sales. The key is to do so in a way that delights users, so make sure you make use of consumer data to provide the right message at the right time for their needs!