Generate New Leads with a Valentine's Day Email Campaign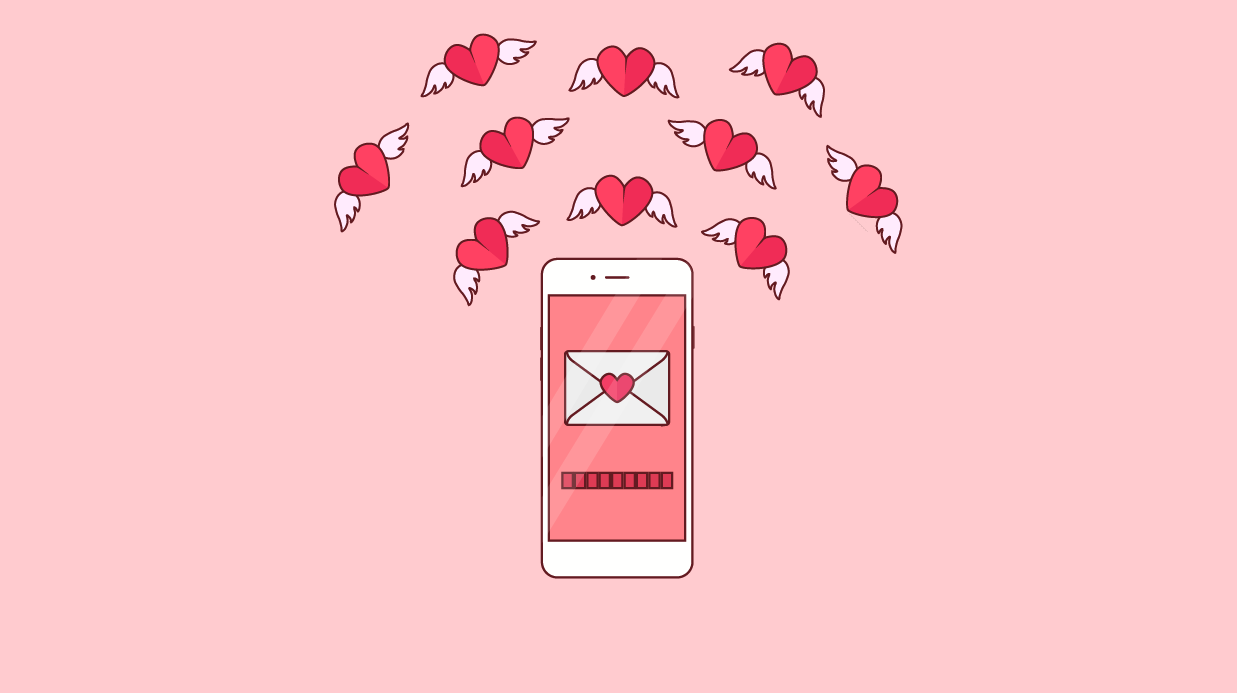 Generate New Leads with a Valentine's Day Email Campaign
Love is in the air, and the clock is ticking for you to meet your soulmates: by that we mean leads that you can generate through a specially devised marketing campaign! There's only a week left to get your promotions in shape, so check out how you can grow your list and generate new leads just in time for the season of love.
Planning Your Valentine's Day Email Campaign
The first step to organizing a lead-generating campaign is to define a strategy. What do you want to offer to your customers to entice them to buy? Consider how your products match the season: do your wares make good Valentine's gifts? Should your campaign be framed as "just for you" sales to show customers you care?
Here's some ideas:
Valentine's announcement featuring hints at gifts
Gift guides for him and her
Mystery deal (for example, a scratch card)
Getting Your Shop Ready for Valentine's Day
Create a store page or section featuring great gifts from your stock. It may be obvious, but you want visitors to be able to immediately access gift inspiration. On this page, tease offers and gift guides exclusive to your email list to encourage new subscribers. Be sure to revamp your email signup page to alert customers to your campaign and include exclusive offers.
Note that you can turn any item in the store into a good gift. Simply edit the products' descriptions to frame them as testaments to love and friendship. For example, a throw blanket can be a "warm embrace from me to you" for a friend, or a tea set might be "a promise for many years of laughs and love around the table together." So, get creative!
In the Spirit of the Occasion, Try Some Match-Making
This is an occasion for pairing, so consider forming a partnership or collaboration with another business. If you want to grow your list or get a better reach, try and reach out to a business whose products might fit your promotions at this time. A little cross-promotion and referral business could be good for both of you – It's a match made in heaven!
Segment, Segment, Segment!
Your shoppers have vastly different needs depending on their demographics. Would you buy the same gift for a young man in his 20s as a married woman in her 50s? Not a chance! So make sure you create special offers to suit every type to make the experience more special and increase the chances of conversion. Here are ways you might want to segment your list to ensure you can anticipate and meet prospective customers' needs:
Age

Gender

Marital status

Income level
You may also want to target customers who haven't purchased from you in some time. This is a perfect opportunity to re-engage with them. Reach out to customers who haven't bought from you since last February. Entice them with an exclusive goodie offer or two and a promise to make their lives a little easier – the easier you make it and the more relevant, the greater the chances they'll take that offer up. Whatever you do – help them make the most of the season of love!
Start a Newsletter Relationship
…Not a one-night-stand! When devising your Valentine's Day email campaign, design a series of messages rather than one big one. Just like in December, people need to prepare ahead of time (and sometimes last-minute) for how they'll spend the big day.
When designing your campaign, brainstorm what you can offer customers. Some practical things to mention include:
Free (express?) shipping (with deadlines)

Gift wrapping availability

Just in Time Discounts

Free returns

Last-minute offers (like gift cards)

Additional little promotional giveaways
Make your customers' lives as easy as possible (we're all a little lazy, let's admit it!), and tailor your messages accordingly throughout the days leading up. Don't forget to encourage readers to share with a friend and expand your reach further – perhaps use some kind of refer-a-friend scheme where both they and their friend can benefit.
Don't Neglect Your Other Channels!
In the spirit of creating an omni-channel experience don't forget to promote your campaign on social media. Post across all your channels for maximum visibility.  To get the conversation going, introduce a hashtag to fit  as a call-to-action. You can collect this UGC later to showcase in future messages.
If you have the ability to target via web – make maximum use of banner sorting, pop up promotions and recommendation widgets – the key is engagement and conversion!
Now go and spread some love!