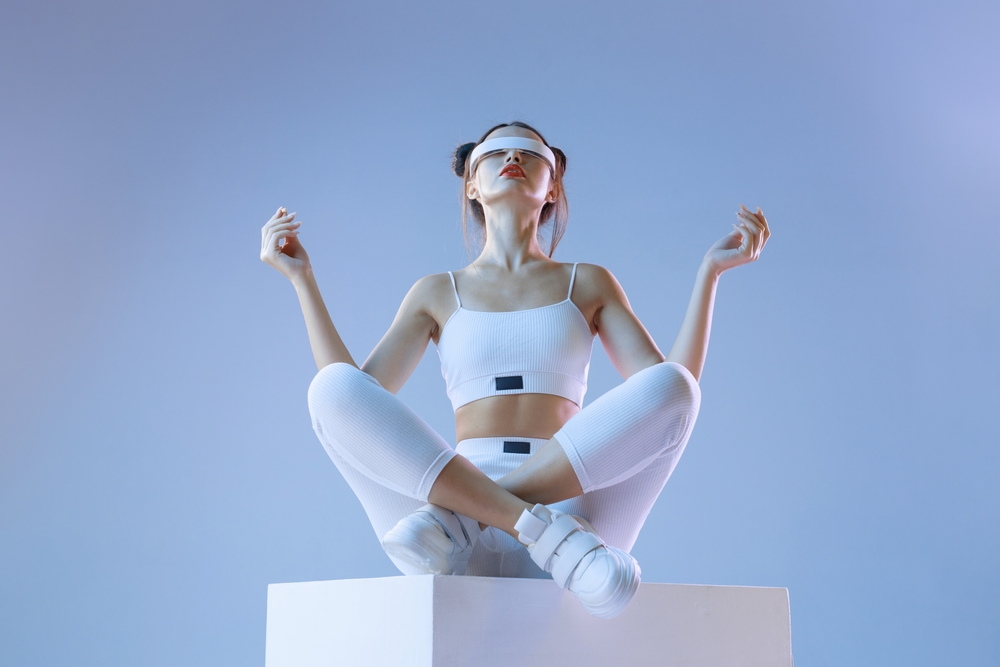 Artificial intelligence has a key role in many areas today. You can increase your productivity with artificial intelligence, which offers different solutions, especially in the business world. In business life, some jobs take too much time and cause companies to lose too much time. AI offers the support companies need to take their business to the next level. It automates the tasks done manually. It also makes challenging tasks simpler for you.
AI has the potential to help complete many tasks in the best way. It stands out as a great chance for digital marketers. It uses complex algorithms thanks to artificial intelligence that can analyze large amounts of data.
It helps to optimize digital advertising campaigns as a valuable tool. You can continue reading our article to learn more about AI and its impact on digital marketing.
How Is AI Being Used In Digital Marketing?
AI enables the automation of many tasks, from scheduling to sending emails. It makes it possible to automatically return daily tasks for you by estimating campaign performance. So how can AI best be used in the digital marketing world?
Content Moderation and Creation: You can control social media platforms with the help of artificial intelligence-supported platforms and minimize the risk of making mistakes. You can analyze and filter all data in social media channels thanks to content monitoring artificial intelligence.
You Can Increase Brand Awareness: Brand awareness allows you to create a sense of trust in your customers. The more your brand is known, the higher your success rate will be. Social media listening tracks online statements about your brand that will add value to your brand.
You Can Strengthen Your Advertising Targets: Advertising is one of the most important issues for a brand. Artificial intelligence technology supports you to create targeted ads and enables you to interact with your customers at the right time. You can test your ad content for AI to help. You can improve your AI model with historical ad data. After taking data-based performance measures, you can choose ads that work and reduce your costs.
How AI Is Changing The Marketing Industry?
It is important for companies to always be one step ahead when it comes to business. As AI begins to imitate human intelligence, many companies take advantage of this and minimize their job responsibilities. In addition to manual tasks, problem-solving tasks are solved in a short time with artificial intelligence.
AI can improve productivity, increase efficiency and increase profitability. It is estimated that artificial intelligence, which can improve job descriptions in the marketing world, will contribute 15.7 trillion dollars to the global economy by 2030. With this information in mind, AI can also successfully predict changes in marketing. In this way, you create better products and services. You can personalize your content, learn about consumer behaviour, and deliver great experiences to your customers with email optimization.
What Types Of AI Are Used In Marketing?
Artificial intelligence-based marketing technology is divided into 4 Each empowers your marketing. Here are artificial intelligence technologies that can help you.
Reactive Machines: Reactive machines react to different prompts. These AI systems focus on customer data such as purchase and search history. It is used to provide recommendations to customers based on the results at hand.
Limited Memory: This type of memory generates information based on previously learned information and data. This artificial intelligence can analyze large amounts of data for marketers and help them develop their strategies.
Theory of Mind: This artificial intelligence represents an advanced class of technology. So we can say that it can understand mental states. This artificial intelligence aims to understand people's needs and goals and to provide more effective interaction. Theory of Mind is thought to have significant implications for marketing in the long term.
What Is The Benefit Of AI In Digital Marketing?
AI helps marketers and companies strengthen customer relationships, save time and reduce costs. Here are a few of AI and its benefits.
Strengthens Your Customer Relationship: AI allows you to develop stronger relationships to your customers. To mention how it does this, it provides 24/7 customer support. In this way, you are always accessible to your customers. This situation is met with positive behaviour by the customer. In addition, your customer service teams save time and can focus on more important tasks.
You Can Create Campaigns That Appeal to Your Customers: Artificial intelligence analyzes historical data and allows you to run campaigns tailored to the content your audience is interacting with. In this way, you can increase both the value of your campaign and the profit of the company.
Prepare Personalized Campaigns: Creating campaigns related to your customers' preferences and interests takes you one step ahead. Personalization is the most effective way to increase customer loyalty, satisfaction and engagement. You can achieve this with customer data such as purchase history, demographics and location information. The easiest and most wonderful way to get this data is artificial intelligence.
Automate Repetitive Tasks: Repetitive tasks can be both tedious and a waste of time. If you are tired of doing the same things over and over, you can start using artificial intelligence. You can handle the tasks that consume your energy in a short time with artificial intelligence.
What Are Some Examples Of AI In Marketing Today?
Artificial intelligence marketing helps you predict your customers' next step. It improves your customer journey using customer data. For example, you can identify opportunities for content optimization thanks to artificial intelligence technology with natural language processing. You can understand which keywords to use in articles.
To give another example, Starbucks can predict when you can place your next order thanks to the artificial intelligence technology it uses. The company's app records store location, time or specific order information. In this way, they offer more personalized messages to customers who are more likely to buy.
When we look at the Sephora brand, we can say that it has the opportunity to reach more customers with Chabot technology. Thanks to this technology, which puts an end to the overwhelmingness of finding a new skincare or make-up product, the brand can offer special recommendations to its customers. It can also send personalized emails to customers who are interested in the information and earn their loyalty.
What Is The Role Of AI In The Future Of Marketing?
Artificial intelligence can create significant changes in the business world in the future. Considering that artificial intelligence, which was used by 29% in 2018, increased by 84% in 2020, artificial intelligence will be an important technology for marketing leaders in many ways.
When we look at the place of artificial intelligence in marketing, it is seen that very positive results emerge. According to available statistics, 86% of companies that have incorporated AI into their strategies have managed to improve customer experience. You can move your business forward by incorporating artificial intelligence into your marketing strategies. All in all, the future of artificial intelligence in marketing is exciting. With these technologies, you can create effective and interesting campaigns.
You can provide better experiences to your customers by taking advantage of the opportunities offered by Related Digital. You can gain their loyalty with personalized and timely messages.