It's the holiday season, and to say that it's time to tailor your e-commerce marketing accordingly is an understatement: last year, 78% of shoppers used the internet to research holiday shopping, and over 129 million UK visitors logged in to retail websites on Boxing Day alone.
One great way to tackle holiday email marketing is to throw a 12 Days of Christmas event. This is a fun way to reach customers and help them all throughout the holiday season, featuring gift ideas and timed sales that build urgency as well as make life easier in preparation of the big day.
Initial Planning
Before you begin your digital marketing efforts, consider updating your assets to reflect the season. The holiday season presents a great opportunity to grow your list, so update your newsletter signup sheet with holiday motifs, letting customers know they can look forward to deals that'll help them leading up to the big day. You can further drum up excitement by mentioning your upcoming holiday email deals on order confirmation sheets and social media.
It's important to remember, though, that constant digital marketing emails can be annoying to some shoppers. If you're planning on sending email daily, consider making your Christmas push an opt-in so you don't cause overwhelmed shoppers to unsubscribe from everything.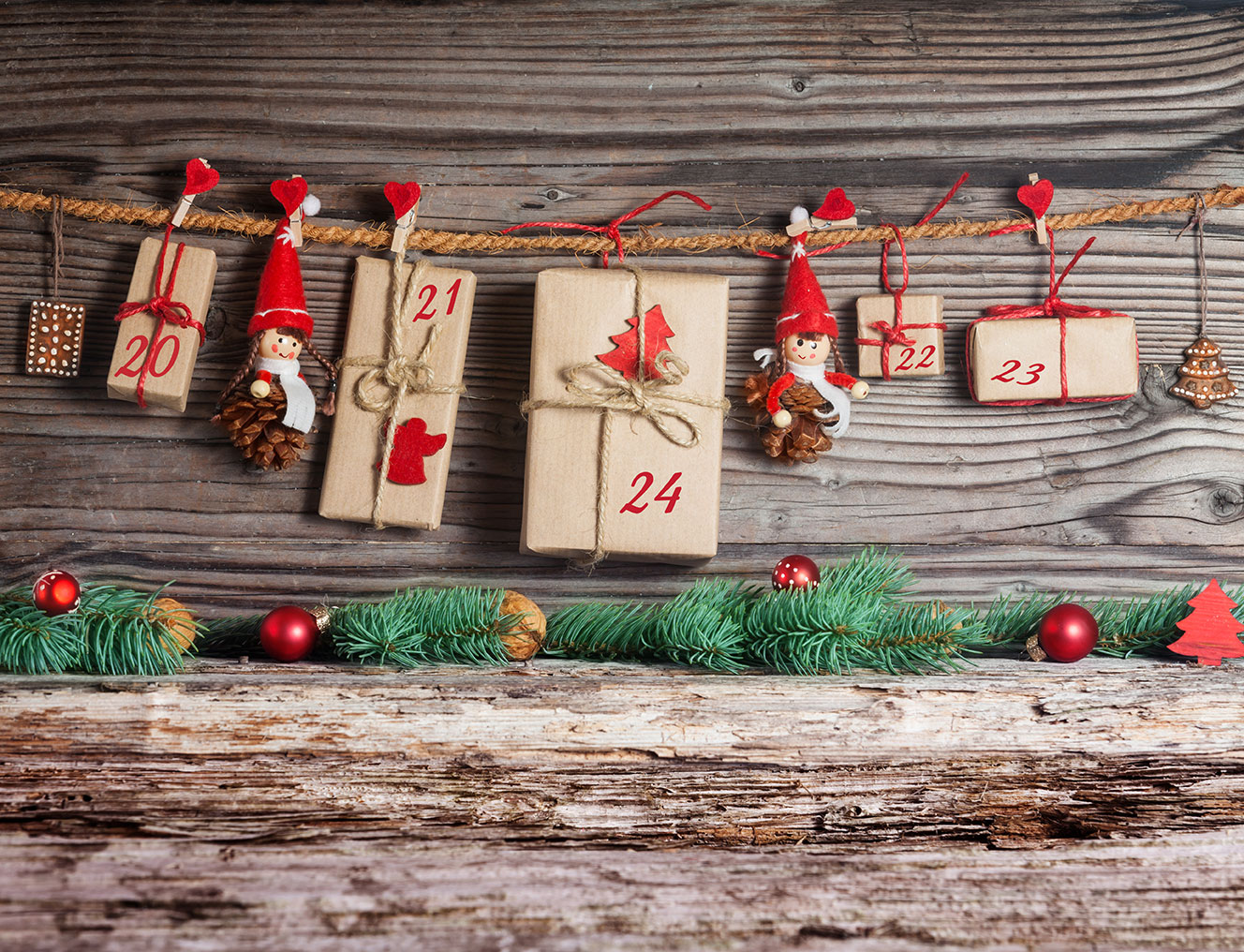 Finding Your Focus
A great way to throw a 12 Days of Christmas email marketing campaign is to feature daily deals that you can promote via email. You can highlight a single deal or product each day, or jazz things up: maybe one day you want to push out gift guides, and another day send out a well-wishes e-card to your loyal customers. Take some time to brainstorm ideas, but here are some ideas for your email marketing. The first five are great to have in the first 8 or so of your 12 days, while the last three ideas are best for when things get down to the wire:
Daily deal advent calendar featuring individual products

Gift guides

Periodic, timed sales

Email-exclusive discounts and promo codes

Holiday-themed contests (great for generating User Generated Content)

Notes of appreciation

In-store announcements

Push for gift card sales
Many marketers forget to think outside the box: don't just focus on selling gifts, but also consider how your digital marketing can help customers with other needs. For example, perhaps you have products that can help homeowners throw the best holiday dinner party of the year. How can you help others set the seasonal mood beyond gift giving? This can be a great focus to explore to boost customer experience.
Add Some Whimsical Touches
This time of year is all about fun; so don't forget to add some whimsical touches to encourage your readers to click through. Mystery deals are a fun way to offer a little something extra to your readers while encouraging them to make a purchase: offer a series of discounts (say, 10%, 15% and 25% off) that readers must click through to reveal what they've received—with this e-commerce marketing tactic, there are no losers!
Your brand might see value in organizing a small contest for the holiday season that customers can enter and participate in on social media. You can announce the contest on your social channels and mention your email list on the post, perhaps saying that winners will be announced in the newsletter (or require participants to sign up for it). The resulting UGC can also be featured towards the end of your marketing calendar when Christmas is right around the corner, or after the holidays are done.
And don't forget to get in the holiday spirit with holiday designs, motifs and themes for your messages!
Don't Forget the Practical Stuff
When you send out your email campaign messages, are you remembering to alert customers of important deadlines? Free shipping is incredibly important to holiday shoppers, so much so that it's mentioned as the second-most important factor when it comes to making purchases online. If you're offering free shipping this holiday season, let customers know how long they can expect to take advantage of the offer. You can build a sense of urgency by alerting customers of the last date that deliveries are guaranteed before Christmas.
Outside of shipping, it's also a good idea to include information on store hours (are you offering extended holiday hours? Shortened ones?) as well as your refund policy, so shoppers can feel confident with their purchases.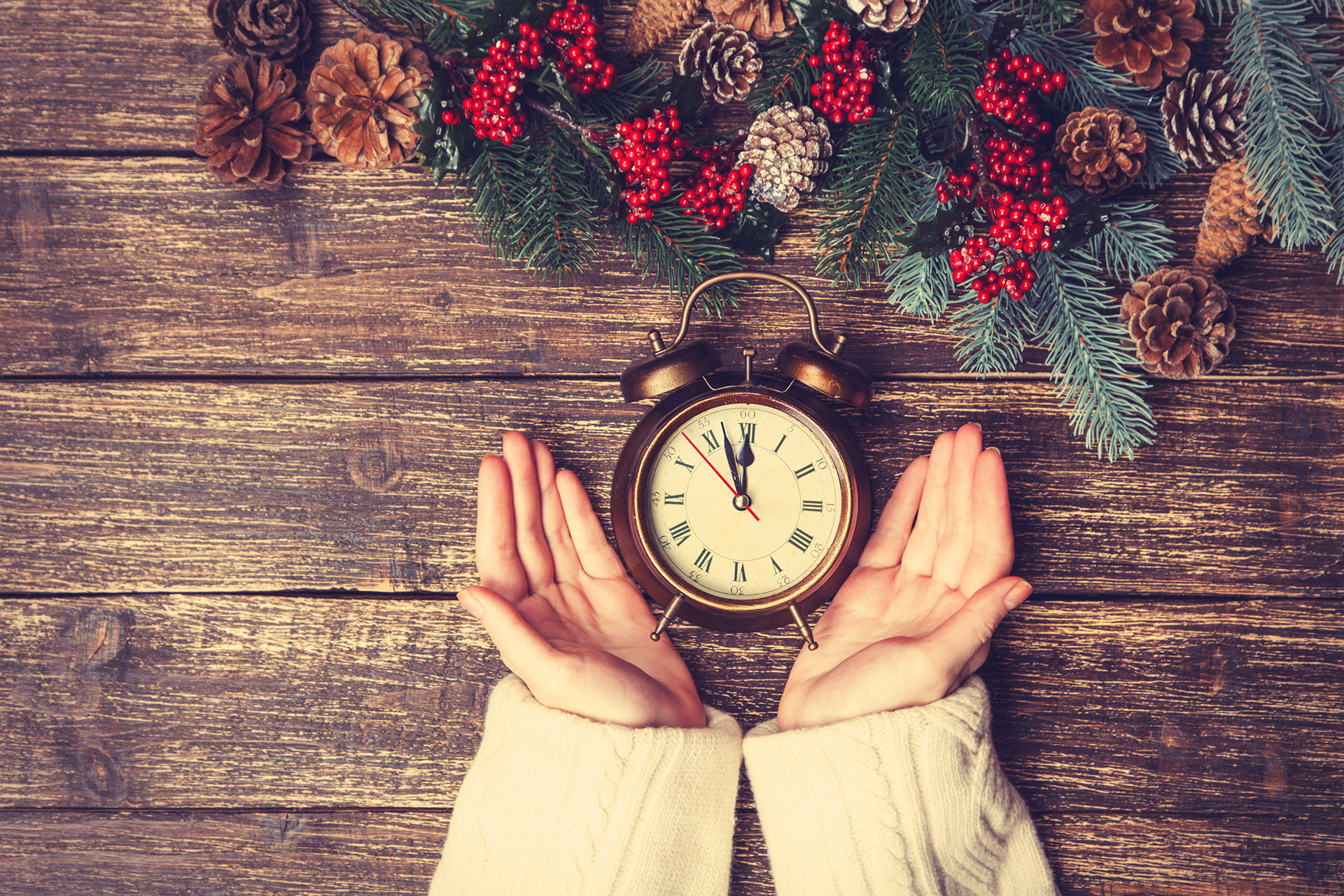 As the Clock Winds Down…
Focusing on sales leading up to the holiday is easy enough, but what do you do when Christmas is days away and it's too late to ship products? Procrastinating shoppers can be goaded to come to your brick-and-mortar stores to pick up last-minute gifts, though you may also push to sell digital gift cards in the couple of days leading to the holiday.
Sample 12 Days of Christmas Campaign
Before the campaign: announcement of sweepstakes on your website to encourage newsletter sign-ups.
Product feature #1

Product feature #2

Holiday gift guide(s) based on visitor onsite behavior

Timed promo event

Product feature #3

Tips for decorating, hosting, etc. (non-gift focus)

Timed promo event, product feature #4

Last call for shipping with last-minute gift guide(s)

UGC feature/winner from sweepstakes

Email-exclusive discount for in-store purchase

Last push for digital gift card

Letter of appreciation to customers

Post-holiday discount
---
To wrap it all up, here are five 5 second suggestions for you to consider:
Consider updating your digital assets (e.g. website, newsletter signup forms, email campaigns) to reflect the holiday season.

Consider making your Christmas push an opt-in to avoid overwhelming your shoppers.

Don't just focus on selling gifts but also consider how your digital marketing campaigns can help your customers bring light to a solution that

address

customer needs.

Encourage shoppers to make a purchase by adding festive deals, small contests

and

discount series.

Provide valuable information to your shoppers, such as important deadlines, in-store extended holiday hours and your refund