How to Grow an Email List Fast with Niche Social Networks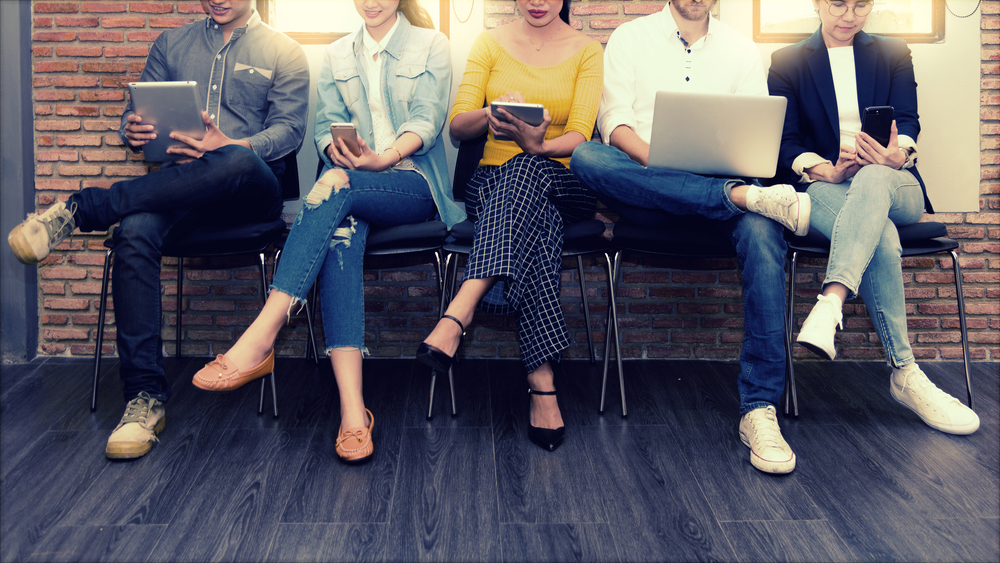 One of the biggest strategies for how to grow an email list fast is to advertise on the large social networks—Facebook, Instagram and others—leveraging their large userbases and immense user data to generate leads for targeted mailing lists. While this is a solid choice in list building strategies, you shouldn't neglect smaller, niche social networks when generating leads and growing your list. You've undoubtedly visited at least one of these sites before: examples include Goodreads for book lovers, Lookbook for fashion fans and Allrecipes for home chefs.
These networks offer a few advantages over the big ones. First, competition on networks like Facebook are fierce and increasingly over-saturated; as time goes on, one can imagine the cost of investment on these platforms to increase. Interests that users have "liked" or followed over the past decade on the site can also be irrelevant to marketers today; consider how different your music taste is now, for example, compared to your time in high school.
Niche networks, on the other hand, provide a community and environment of people centered around core interests and values. Finding one—or a few—that align with those of your business can be a treasure trove for building your list and pushing leads through the sales funnel. Here's how you can tap into these niche social networks and how to build an email list with them.
Broaden Your Niche
Usually when building targeted mailing lists, you'll look for leads who have interests that align with your product. For example, a journal company might target those whom have already expressed an interest in journaling, scrapbooking or stationary. But when it comes to how to build an email list from niche social networks, you should broaden your list building strategies to seek communities and people directly related to your brand values instead. For example, that same journal company mentioned above might seek out communities devoted to practicing mindfulness, tailoring their messaging to this new audience.
You must ensure the social networks you engage in align with the demographics you seek for your targeted mailing lists. Use a tool like Alexa to get a sense of websites' demographics. This is essential because you need to ensure its users have a high potential of making a purchase.
Interacting with the Network
Once you've settled on a selection of smaller niche social networks, it's time to engage! On one hand, you can take out ads on these sites to bring in leads and grow your list. A more engaging way for how to grow an email list fast, though, is to cultivate relationships with users on the sites. This is a lot like how a blogger would assert their authority within a community: share relevant content within your community of choice that asserts your brand as a leader in the community. Running with our journal company example from above, you might provide the community with mindfulness-focused writing prompts that provide real value and drive engagement. Once you've invested yourself in the community, its users are likely to sign up for your targeted mailing lists.
Segmentation is Essential to List Building Strategies
Every community you look into will have different demographics, different needs and different means of aligning with your brand's core philosophy or values. How to grow an email list fast requires that you tailor your message accordingly to each unique community. Segment your list by website so you know who's come from where.
With each list, you'll want to tailor your messages to the communities' needs. After you've spent some time on your messaging, compare segments to identify:
Which sites proved to be most useful for your targeted mailing lists
Which sites have the poorest open rates
This data will help you better vet where you're advertising and investing your time. You can also A/B test landing pages among each list to determine the most effective landing pages per community.
Vary Content Per Community
When pushing mailings to your targeted mailing lists, you'll want to occasionally reference the community your readers were sourced from. An easy way to do this is to give shout-outs to relevant content from the site that's made a buzz. Just make sure that the mentions add value to your message or product. By acknowledging content generated by these communities, you further forge a connection between your brand and new readers on your list.
You should also mention these communities to remind new readers how they signed up for your list. Often, users opt-in to a list to a brand that's new to them, but forget when or why they signed up. To avoid churn and being marked as spam, name-drop the communities that helped how to build an email list.