Don't Make These Email Subject Line Mistakes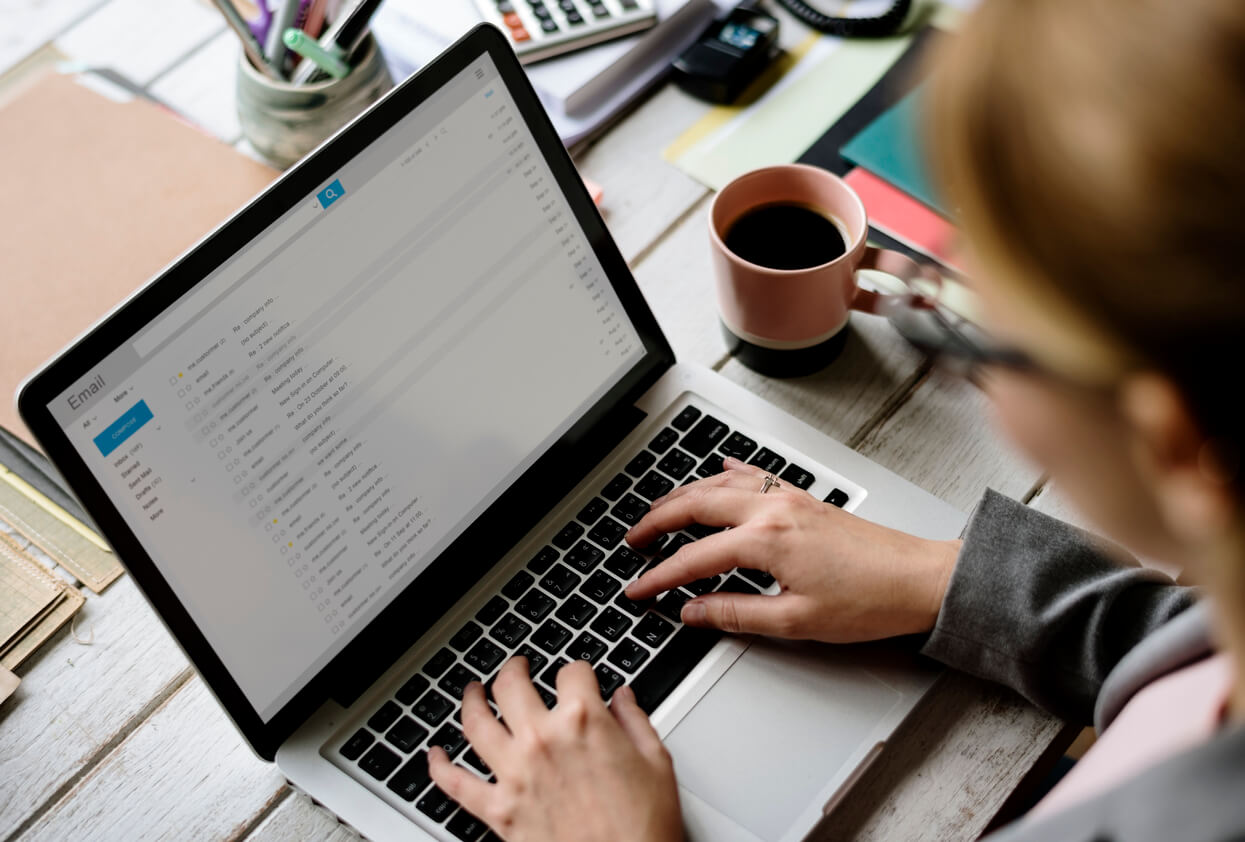 Email subject lines are incredibly important—they might be the most important element of your email marketing campaign. This is because subject lines make the first impression to your readers: it's what they base their decision on for whether they'll open an email or send it straight to the trash. What's the point in investing all that time into your campaign if no one's actually reading it? Unfortunately, it's easy to fall prey to several subject line mistakes, which you should avoid by investing in subject line best practices instead.
Don't believe us? Consider the fact that 35% of email recipients open messages based on subject line alone. With stuffed inboxes and stress from information overload affecting so many, it's important that your emails stand out and engage readers. Here are some of the top email subject line mistakes to avoid for your campaigns.
Using Subject Lines That are Too Long
Let's get the most egregious of subject line mistakes out of the way: ones that are too long. A subject line that gets cut off ins't very useful; users should be able to scan the entire message in one go. Subject lines to avoid because they're too long are an even bigger danger when it comes to mobile screens, which have a much shorter width—and 35% of business professionals check their email on a mobile device. If you recall any subject line tips, let it be this one: stick to 50 characters or less in length.
Trying to Make a Hard Sell
It might seem counter intuitive to email subject line best practices, but don't rely on terms like "sale," "discount," "percent off," etc.—these terms can rub readers the wrong way because they try too hard to make a hard sell. They can also trigger spam filters, making your email dead on arrival. So with those subject lines to avoid, what's an email marketer to do? Strive to provide real value, speaking to the problems your customers are facing.
Misleading Readers
Related to the point above, any subject line that isn't relevant to the body of the email is a big example of subject line mistakes. Why? Because failure to reinforce your subject lines betrays the trust of your subscribers and can prompt them to stop reading altogether. No one likes clickbait, so misleading headers rank high on subject lines to avoid.
Not Personalizing Emails
An impersonal subject line can feel autogenerated or spammy. One of the simplest subject line tips is to simply include your readers' names in the subject lines. Segment your lists and include localized data whenever possible. This provides you with a feeling of rapport, providing more engaging subject lines.
Not Asking Questions
What's another of the simplest email subject line best practices to build into your email marketing strategy? Just ask your subscribers a question. A question directly asked to your readers lets you add a sense of intrigue to your emails while prompting them to engage.
Using Weird Characters
Don't use symbols and characters in your email subject lines. This includes #'s, @'s—most of the top row of your keyboard should be off-limits. Do consider using fun emoji if and when it's relevant.
Shouting
Another one of the biggest subject line mistakes is shouting. You know, WRITING LIKE THIS!!! Don't over-use punctuation or capital letters when writing your subject lines. It might seem like you're building urgency, but you're not—you're just annoying your readers and prompting them to scan right past.
Not Making Use of Preheader Text
While it's technically not a subject line tip, an easily forgotten example of email subject line best practices is using preheader text. This is the first line or two of an email that appears just under a subject line and is especially visible in mobile apps. Not setting preheader text will default to the top line, which is usually something along the lines of "email not loading? View it in a web browser"—not very engaging. Instead, write 35-90 characters that pique audience interest and support your subject line in some way.
Not Building a Sense of Urgency
One surefire way to boost open rates is to add a sense of urgency to your subject lines. This is pretty simple for things like holiday campaigns: add a timeline that alerts readers to any applicable deadlines. Alternatively, add some intrigue by playing up the promise of secrets, insights and more—but remember our tip above on how your email body should deliver on the subject line's promise.
Not A/B Testing
One of the key subject line tips is to measure the effectiveness of your subject lines. Don't trust your intuition alone; test what terms, sentence structures and messaging your readers respond best to. Make sure you have a control system in place when you do this. For example, make sure lines you're A/B testing are pushed out at the same time and day. This way, you can be certain that only the subject line itself is affecting open rates.